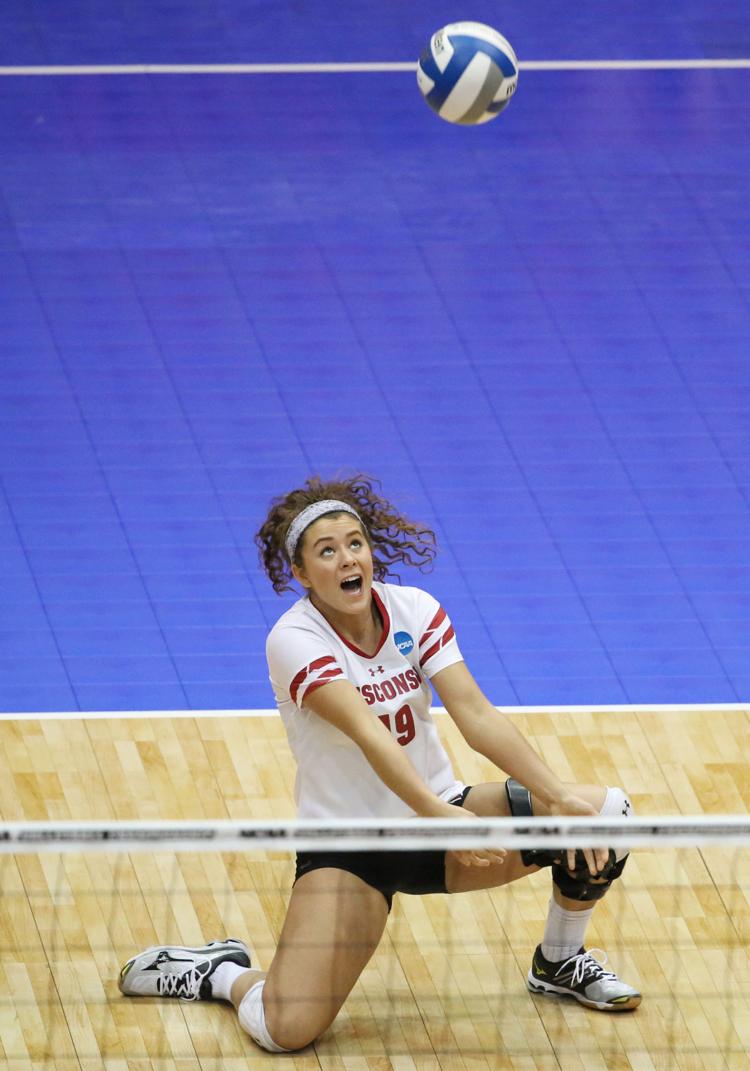 Q: On the flip side, with the addition of Lauren Barnes, you have a wealth of depth at libero with Tiffany Clark and M.E. Dodge (right). How do you view that competition and how can you best make use of your talent in the backcourt?
A. SHEFFIELD: "We view it like competition is a wonderful thing. What I love is that we have players who are wanting that as well. Tiffany and M.E. were probably two of the most welcoming players for Lauren on her visit. If they didn't embrace competition they wouldn't have been like that at all.
"When you've been playing the game long enough, the individual goals take a backseat and it's just about winning at the highest level. We'll be honest and open and it's up to them to perform. If you don't have the role you want at the beginning of the year then keep fighting for the role you want. How you start is not always how you finish.
"The goal for us is to be the best backcourt in the country. That's a challenge that they aspire to be. I feel like we've had some holes in our defense the past couple years. Not that it's been a weakness, we just feel like it could've been better. I feel like we have the personnel in the backcourt to be as good as we've been."