CHICAGO — Tracey Iverson is describing what sounds like an out-of-body experience.
It's a joy for the mother of Khalil Iverson to watch when her baby, a senior forward, is out on the court for the University of Wisconsin men's basketball team. It's also a nerve-wracking experience that leads to her making a lot of noise and grabbing people around her, sometimes simultaneously.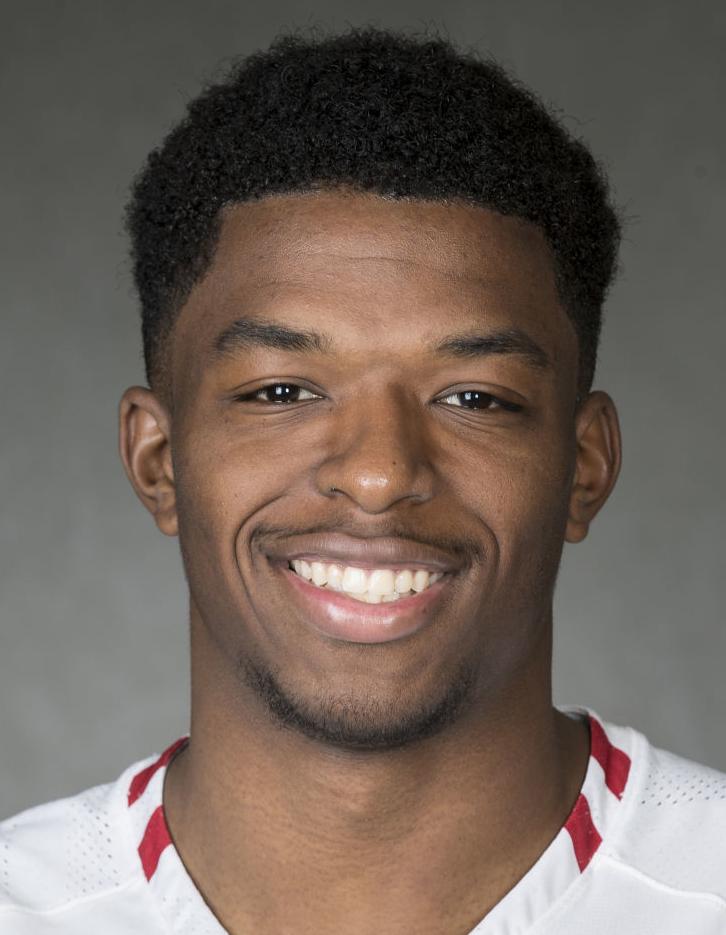 "But I don't mean to," she said this week. "I just don't know what else to do."
When her son fails, Tracey says it feels like she fails. That particular reaction hasn't been very common of late considering Khalil has reached double figures five times in the past six games, averaging 12.5 points in that span.
He has posted the only two double-doubles of his UW career in back-to-back games and is coming off the best performance in his 132 appearances with the Badgers: a 22-point, 14-rebound masterpiece during a 73-67 overtime win at Ohio State.
Tracey was in the stands in Columbus, which is about 25 miles south of where her son was a standout at Hayes High School in Delaware, Ohio. Three days earlier, she was at the Kohl Center to help celebrate Senior Night and watched Khalil produced 11 points and 11 rebounds in a win over Iowa.
"My mom's been at the last couple games," he said, "so I just give her credit because I have to play good for her."
Rest assured, UW fans, Tracey will be there Friday in Chicago when the No. 19 Badgers (22-9) open Big Ten Conference tournament play against Nebraska (18-15). The Cornhuskers upset No. 21 Maryland 69-61 on Thursday.
Khalil's college career is winding down and Tracey wants to be there for every moment. And yet there's not an impending sadness hovering over her.
"I'm not emotional," she said, "just really proud."
Ask Tracey what she's most proud of about from Khalil's career — a spring signee in the 2015 class, he has started for two seasons and is a vital piece on one of the best defenses in the country — and she doesn't hesitate to answer.
"That he never gave up," Tracey said. "It's been hard for him, and we've had a lot of family tragedy and things going in with our family. But he never gave up, he never quit."
Something Tracey and Kevin Iverson Sr. instilled in their three children from a young age was to finish what they started. The real shame is the man they called Big Kev didn't get to see any of Khalil's run with the Badgers.
The first of two major tragedies in Khalil's life struck on Nov. 9, 2014, shortly before his senior season at Hayes. Big Kev went to the grocery store and never returned home, suffering a heart attack and later passing away at the hospital at the age of 43.
What would be going through Big Kev's mind if he got to watch his son capping off his UW career with a bang?
"Kevin would be on cloud nine," Tracey said. "There would be no one as proud as he would be, because he knew this when Khalil was younger. He always said, 'That boy is going to be something. Khalil is special, Khalil is going to go somewhere.' "
Mood swing
Badgers coach Greg Gard has watched the UW-Ohio State game a couple of times since Sunday, a process that wasn't fun at times because his team blew a 23-point lead in the second half.
But there were moments that brought a smile to Gard's face, including one generated by Iverson in the first half. Iverson had the ball on the left wing during a possession that appeared to be going nowhere, right up until he took two strong dribbles to the free throw line, spun to his left, elevated while splitting two defenders and finished with his left hand.
Getting through to Iverson, an introvert, hasn't always been easy for the UW coaching staff. Losing his father at such a young age was a major blow; more heartbreak came late in the 2016-17 season, when two of Iverson's cousins were shot to death near Columbus.
Iverson missed UW's final two games of the Big Ten tournament while mourning but returned to the team in time for the NCAA tournament.
"He's had a lot of tragedy for somebody that age, more than normal, and I think that's maybe impacted a little bit of him, just in his trust in other people and his willingness to share his feelings with people," Gard said. "I think that he's continued to get better at understanding all that and growing through that."
After Iverson went 10 of 14 from the field against the Buckeyes, Gard said he's seen a different approach from the senior over the past month. Asked to elaborate two days later, Gard shared an anecdote from the team breakfast on Sunday morning.
Gard couldn't help but notice Iverson had a plate full of food and was pounding it down. When Gard addressed Iverson, he looked up at his coach and smiled.
"His eyes were bright," Gard said. "And that hasn't always been him. It's something that we've had to force feed (him) to eat at times, like, 'Hey, you've got to take care of yourself.' … Those are the things as a coach that make you proud is that you watch somebody grow off the floor and understanding how important little things are and how you improve habits, whether it's sleep habits, eating habits, how do you deal with adversity in your life. He's grown in so many ways and I think now you see it coming into fruition as a player on the floor."
'I'm super proud'
UW senior center Ethan Happ sees it, too. Iverson is shooting 61.1 percent from the field over the past six games and is the Badgers' second-leading scorer during that stretch, trailing only Happ.
"I think you can tell it's a little different mindset for him the last month or so, just because you can see when he catches the ball, he's more looking to attack vs. pass off and get the ball back," Happ said. "He's looking at it the first time around and he's finishing really well around the hoop, which is a big part of why he's scoring really well, through contact and through a couple guys. He's always had that talent in him and he's played different roles throughout his career, and this is just one role that he's stepped up and done the last month."
The clock is ticking on Iverson's career, and that sense of urgency is probably driving some of his late-season surge. Tracey Iverson buys that theory, but she also sees her son letting loose and playing with an aggression she hasn't seen much during his four seasons at UW.
"For the most part, Khalil does what the coaches tell him to. He's more of a player than he's been able to show throughout his time at Wisconsin, I believe," she said. "And now, I feel like he's playing the way he's always wanted to play."
While the two were always close, the death of Big Kev made that bond between Tracey and Khalil even tighter. Khalil calls her his twin and, and Tracey's oldest children Kevin Jr. and Kourtnie claim the baby of the family gets special attention as a mama's boy.
Tracey rejects that notion, but she can't deny Khalil's career has brought her a lot of happiness during a time she's needed it the most. She'll be there at the United Center, butterflies in her stomach, screaming from her lungs, invading other's space.
Cheering for two.
"I'm super proud," she said. "I can't wait to see what's next."