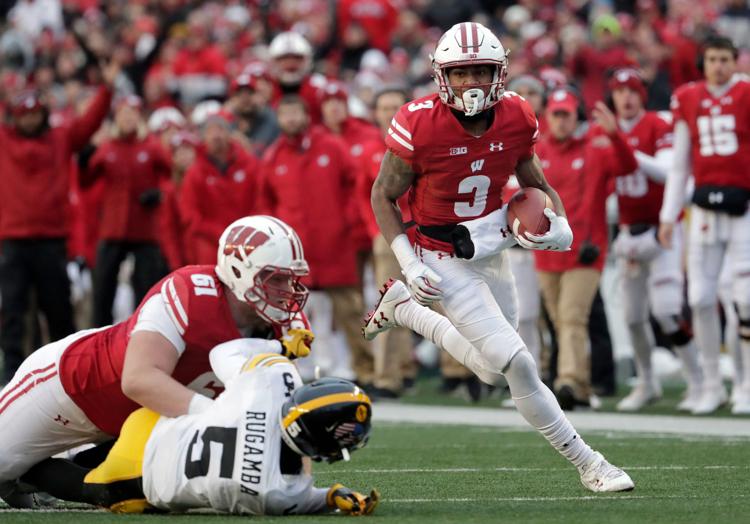 Left tackle:
1. Cole Van Lanen, Jr.
2. Tyler Beach, So.
Left guard:
1. Jon Dietzen, Sr.
2. David Moorman, Sr.
Center:
1. Tyler Biadasz, Jr.
2. Jason Erdmann, Sr.
Right guard:
1. Kayden Lyles, So.
2. Josh Seltzner, So.
Right tackle:
1. Logan Bruss, So.
2. Logan Brown, Fr.
Name to watch: Joe Tippmann, Fr.
Biadasz's decision to wait on the NFL and Lyles' move back to offense (from defensive end) could lessen the blow of losing three All-American players — guards Michael Deiter and Beau Benzschawel and right tackle David Edwards.
Erdmann could compete with Lyles for a starting spot, or rotate with Dietzen if Dietzen experiences the same health restrictions that saw him split time with Van Lanen at left tackle last season. Brown comes to Madison rated by some as a five-star prospect and can't be counted out of a potential competition with Bruss.