It's actually beginning to feel like college football season around here, or at least close to it. 
Nebraska's Zoom session with media Monday helped matters.
Some takeaways: 
Two-Minute Drill: No 'grand' announcement, but there's more clarity regarding the QB position
Frost: Adrian Martinez 'is going to be our quarterback'; Huskers feel like they have two starters
1. Nebraska head coach Scott Frost "announced" his starting quarterback in a distinctly understated manner. 
"Adrian is going to be our quarterback," Frost said calmly of 21-game starter Adrian Martinez, whose dynamic freshman season was followed by a generally lackluster sophomore year. 
Many Husker fans will yawn and say this is the decision they expected all along. There are plenty of fans who were skeptical that there was even a legitimate competition for the job. I strongly disagree with those folks. I believe it when I hear NU coaches and players say Martinez has been pushed hard by redshirt freshman speedster Luke McCaffrey.
"Honestly, if he's behind us, there's really no drop-off," Nebraska senior offensive guard Matt Farniok said.
Whatever the case, Frost's low-key approach Monday struck the right note. A quarterback competition has a way of breeding hysteria. There's no reason for a head coach to contribute to it.  
2. That said, Frost's most revealing quote about his quarterbacks came when he was asked what ultimately was the separator that allowed Martinez to be the No. 1 guy. I don't know about you, but the coach's comments raised my eyebrows. 
"First let me say, I don't know how much separation there is," Frost said. "I think we have two first-string quarterbacks. That's the way we feel about them. I really believe if Luke would've been the one that had already been playing, and we would've had the same camp, it'd probably be Luke (as the starter).
"They both had tremendous camps, and we see ourselves as having the luxury of having two starters." 
In this day and age, when an increasing number of student-athletes enter the transfer portal when life doesn't go exactly their way, it makes sense for a coach to ease the sting for a player who finishes runner-up in a position battle. Again, I don't think that's necessarily what Frost is doing here. Oh, there may be some of that going on. But my read is McCaffrey is a genuine threat to take over the position if Martinez were to falter. 
In other words, Martinez's leash may be much shorter than it's been for the vast majority of his college career. That's my read. You wonder how well he'll respond to that sort of pressure. I'm still betting he'll have a season that more closely resembles his play in 2018 than his struggles in 2019. 
As for McCaffrey, it's hard to imagine Nebraska keeping him on the sideline all season. His speed and talent are formidable. I wouldn't be surprised at all if he has a couple packages of plays for Ohio State. One would think he has to be on the field at some point.
Have fun with this situation. It doesn't have to be a controversy. Right? 
Right?
3. Big Ten teams are staring at nine straight weeks of action, assuming COVID-19 doesn't interrupt proceedings. That seems like a big assumption, actually.  
But I really appreciate Frost's can-do approach. He's had it from the get-go (without being reckless), and it says a lot about his spirit for the sport and life in general. 
"I think there's concern," Frost said. "(But) I think if you want to play, then you find ways to play. If you find ways and reasons not to play, I think you can accomplish that goal, too." 
My concern with the Big Ten several weeks ago was it was looking for reasons not to play while conferences like the SEC, ACC and Big 12 were aggressive in looking for reasons and ways to push forward.  
Of course, Nebraska and Ohio State wanted to play all along. Frost gave the Buckeyes most of the credit. 
"We might've been one of the sounding gongs in this that were saying we wanted to play, (but) I don't think it would've gotten done without their doctor taking the lead and figuring out a way to present it to the conference presidents to get football back," Frost said. "Dr. (James) Borchers deserves a lot of credit."
4. Nebraska is a 26-point underdog last I checked (for entertainment purposes only). That total seems high. I think prognosticators are underestimating the impact of Ohio State losing all but three starters on defense, and basically the entire starting line. 
I asked Frost how he would respond to my suggestion that the Buckeyes aren't quite as strong up front this year. 
He didn't totally dismiss the notion — at first, anyway.
"Well, Chase Young is about the best pass-rusher I've been on a college football field with, so I'm sure it's not easy to replace a guy like that," the coach said. "But they get four- and five-star guys every year, and have a lot of them. The guys who played besides Chase beat us last year, too. 
"So I'd probably have to argue with you if you told me they weren't as good."
5. I can only speak for myself here. But I'm not sure I always fully appreciate the fact Nebraska has players from a couple of the most famous football families in America.
Junior receiver Kade Warner's comments about his father's guidance, starting as early as he can remember, were striking.
"To this day, my dad (former NFL star Kurt Warner) texts me all the time," Kade said. "He sends me videos of concepts he sees in the NFL, or routes he sees. He's constantly trying to teach me, and I always reach out to him, too." 
Don't forget moms in this conversation. 
"She doesn't care about my stats. She doesn't care about the route I run or anything," Warner said. "She just always asks me, 'Did you do your best work?' I think that's resonated throughout my entire career."
Why each Husker game is must-see TV
Oct. 24 at Ohio State
Ratings power
10 stars. What else could it be? The Buckeyes are one of the best teams in the nation. They've carried the flag for the Big Ten for years, with rosters full of the best players in the league. It's the first game of the conference season, between two national brands who fought together to make football happen.
Sneak peek
You know exactly how the national narrative will go: "Well, Nebraska, you wanted to play so badly, let's see what you have." Husker fans will brace for another beating -- something along the lines of last year's 48-7 loss to the Buckeyes in Lincoln — but hope for something along the lines of NU's five-point loss to OSU in 2018. Ohio State will be intent on making a strong statement out of the gate, as the Buckeyes also wanted badly to play this season because they feel they are a legitimate contender to win all the marbles. But they return only three members of last year's defense. Nebraska's best hope is play keep-away from Ohio State's explosive offense, led by junior Justin Fields. 
Plot twist
Guess what? Nebraska's experienced offensive line will open some holes for Dedrick Mills, and the senior running back will help the Huskers gain control of the clock. Adrian Martinez will have time in the pocket to get the ball to Wan'Dale Robinson and Jack Stoll, and transfer Travis Vokolek will present himself as a go-to weapon. Alas, Ohio State's offense will be too hard to handle. But the Buckeyes will have to sweat out a close one in an empty Horseshoe.
The main cast
QB Fields. Forget the conference, Fields is one of the best football players in the nation. And with another year in Ryan Day's system, he'll only be better than the 3,273 passing yards, 484 rushing yards, and 51 total touchdowns he put up last season.
OL Wyatt Davis. An All-America caliber player at right guard, Davis helped pave the way for J.K. Dobbins' 2,000-yard season last year. Like Fields, one of the best in the country at his position.
CB Shaun Wade. Ohio State's defensive backfield was loaded with NFL talent last season, Wade included. But unlike most of his teammates, Wade decided to return to Columbus for another season.
Schedule
O24, Nebraska; O31, at Penn State; N7, Rutgers; N14, at Maryland; N21, Indiana; N28, at Illinois; D5, at Michigan State; D12, Michigan.
Oct. 31 vs. Wisconsin
Ratings power
9 stars. Wisconsin was in the Rose Bowl last season, and has been a road block for Nebraska since the Huskers joined the Big Ten. The Badgers may not quite have the star power they normally do, but this is still the team to beat in the Big Ten West.
Sneak peek
This could be regarded as the most critical game on Nebraska's schedule, as the Huskers are in position to pick up a significant energy boost by finally beating the Badgers, who have won eight of the past nine in the series, including seven in a row. That's sort of pathetic for NU if you think about it. But UW likely will be without starting quarterback Jack Coan (foot), on whom the Badgers were counting to bring along some young players at the skill positions. Wisconsin's strength should be its defense, as the offense incurred significant personnel losses from last season's roster -- most notably running back Jonathan Taylor. Husker defenders far too often were chasing after him the past three seasons. Of course, they weren't the only ones. Bottom line, NU needs to avoid an 0-2 start heading into a tough game at Northwestern.
Plot twist
What's this? Nebraska's defense largely corrals Wisconsin's run game? It could happen, as the Badgers will have a hard time replacing Taylor. They also have only two returning starters on the offensive line. Wisconsin may be pretty ordinary on offense, especially with Coan watching on the sideline. 
The main cast
OL Cole Van Lanen. With the departure of Taylor, and the injury to Coan, Wisconsin's offensive line might be leaned on even more than usual. Van Lanen gives the Badgers a senior stalwart to protect the blind side of whoever lines up at quarterback.
LB Jack Sanborn. Sanborn led Wisconsin last season with 80 tackles, tied for the team lead with three interceptions, and had nine tackles for loss. Other Badgers on that side of the ball get the headlines, but Sanborn is a consistent performer.
TE Jake Ferguson. Lots of questions on Wisconsin's offense when it comes to skill guys. Ferguson was the team's second-leading receiver last season, and could be a security blanket as the offense finds its footing.
Schedule
O24, Illinois; O31, at Nebraska; N7, Purdue; N14, at Michigan; N21, at Northwestern; N28, Minnesota; D5, Indiana; D12, at Iowa.
Nov. 7 at Northwestern
Ratings power
3 stars. It's never flashy with Northwestern, and the way that offense has played in recent years has made it downright ugly. While games between these two teams are always close, nobody is exactly clamoring to see the matchup in prime time.
Sneak peek
Northwestern-Nebraska games are almost always close. This one will probably be that way, too. Nebraska won last year's game 13-10 in Lincoln. But the Huskers should expect the Wildcats to be much better offensively this season. They hired a new offensive coordinator, Mike Bajakian, who takes over a unit that last season averaged -- get this -- 4.5 yards per pass attempt. That ranked last nationally. 
Ah, but 14th-year head coach Pat Fitzgerald welcomes graduate transfer quarterback Peyton Ramsey, who threw for 351 yards for Indiana in its 38-31 win in Lincoln last season. As for the Wildcat defense, it'll be ornery as ever, led by two-time All-Big Ten selection Paddy Fisher. 
Plot twist
Northwestern's offense will indeed be improved, in part because of the return of running back Isaiah Bowser. He logged only 59 carries last season because of injuries, but he'll be a bear on this day. Yep, it'll be yet another close game, but much more high scoring than last season. 
The main cast
QB Ramsey. Northwestern's offense has been in dire need of new blood for years, and the Wildcats get that with the graduate transfer. Ramsey threw for nearly 2,500 yards last season with the Hoosiers, which was 1,100 more than the four guys who played QB for Northwestern last season combined.
LB Fisher. One of those guys who feels like he's been around forever. Fisher is an All-American candidate who is almost automatic for 100 tackles in a season.
RB Bowser. After bursting onto the scene in 2018, Bowser was limited to 59 carries because of injury last season. A healthy outlook and a new scheme could help him find his old production.
Schedule
O24, Maryland; O31, at Iowa; N7, Nebraska; N14, at Purdue; N21, Wisconsin; N28, at Michigan State; D5, at Minnesota; D12, Illinois.
Nov. 14 vs. Penn State
Ratings power
9 stars. If Nebraska is somehow 2-1 going into this game, there are going to be a lot of eyes tuned in. And Penn State is already a draw as the second-best team in the league behind Ohio State.
Sneak peek
Nebraska fans may want to hide the women and children from this one. Simply put, it looks to be a bad matchup for Nebraska, as Penn State appears to be the best running team on the Husker schedule. PSU has an excellent stable of running backs headlined by Journey Brown, who surpassed 100 rushing yards in four of last season's final five games — including a 202-yard outburst against Memphis in the Cotton Bowl.
The Nittany Lions amassed 396 rushing yards in that game. They're powerful and explosive on the ground, and will face a Husker team that last season allowed 5.7 rushing yards per attempt in Big Ten play. Gulp.
Plot twist
Even with outside linebacker Micah Parsons off to the NFL, Penn State's defense is one of the Big Ten's best. But it struggled last season defending the pass, and that's an area Nebraska can exploit. 
The main cast
TE Pat Freiermuth. As tough a matchup as there is in the league, Freiermouth will break Penn State's record for career touchdown receptions by a tight end this season. The Nittany Lion receiver corps is very young, so expect Freiermuth to take on an even bigger role.
QB Sean Clifford. In his first season as a starter, Clifford threw for 2,654 yards and rushed for 402. The big question will be how new offensive coordinator Kirk Ciarrocca deploys the dual threat.
RB Brown. He averaged 6.9 yards per carry and scored 12 touchdowns last season. 
Schedule
O24, at Indiana; O31, Ohio State; N7, Maryland; N14, at Nebraska; N21, Iowa; N28, at Michigan; D5, at Rutgers; D12, Michigan State.
Nov. 21 vs. Illinois
Ratings power
2 stars. While the Illini men's basketball team will be must-see TV this fall and winter, the same cannot be said for the football squad. At least right now. And with no nonconference games to pad the record, Lovie is going to have his work cut out for him to get Illinois back to a bowl game.
Sneak peek
You just don't get many easy weeks in the Big Ten. Nebraska had to rally to beat Illinois last season in Champaign, Illinois, trailing by 14 points on three different occasions before prevailing 42-38. This season, the Illini will be even stronger. "I talked about 15 freshmen starting three years ago," fifth-year Illinois coach Lovie Smith said. "Those are the seniors now. We're older now. We have great leadership at every position." Most important, Illinois has a returning starter at quarterback in Brandon Peters, who led the team to a bowl game last season (a 35-20 loss to California in the Redbox Bowl). 
Plot twist
This sets up to look like last year's game — a close and high-scoring affair. One stat to keep in mind: Illinois was fourth nationally in turnovers produced last season. If Nebraska turns it over too many times, it'll be in trouble. The guess here is the Huskers will handle their business and win by a score similar to last year's game. 
The main cast
QB Peters. More than anything, Peters gives the Illini stability at a key position. He threw for 1,885 yards and 18 touchdowns (with eight interceptions) last season after transferring in from Michigan.
WR Josh Imatorbhebhe. A USC transfer, Imatorbhebhe averaged 19.2 yards per catch in 2019, ranking third in the Big Ten and 20th nationally. His nine touchdowns were fifth in the league.
P Blake Hayes. Hayes is a legitimate weapon, having led the Big Ten in punting at 44.6 yards per kick on a league-high 77 attempts. Illinois has to win the field position game if it's going to survive a Big Ten-only schedule, and Hayes will play a huge role in that.
Schedule
O24, at Wisconsin; O31, Purdue; N7, Minnesota; N14, at Rutgers; N21, at Nebraska; N28, Ohio State; D5, Iowa; D12, at Northwestern.
Nov. 27 at Iowa
Ratings power
7 stars. You know what you're getting with the Hawkeyes: low-scoring, fundamentally sound football. While that may be good for 7-10 wins a year, it doesn't always make for exciting viewing from your couch. In other words, the perfect post-Thanksgiving chaser for Husker fans.
Sneak peek
Iowa has won five straight in the series, but the past two have been three-point decisions. As is the case with Nebraska-Wisconsin, it's time for the Huskers to end the futility. It's gotten ridiculous. Thing is, though, Iowa just finished a five-year stretch with 47 victories. The Hawkeyes were 10-3 last season. Kirk Ferentz has the program to a point where it doesn't rebuild, it reloads. It's no wonder NU has so much trouble in this series. The Hawkeyes must replace quarterback Nate Stanley, but they return four starting offensive linemen and added Coy Cronk, a graduate transfer who started 40 games at Indiana. Ferentz pushes forward with only five returning starters on defense, but defensive coordinator Phil Parker has a knack for sustaining a high level of consistency. 
Plot twist
You guessed it, it'll be yet another close game between the border rivals. This time, the team with a veteran quarterback (Adrian Martinez) gets it done as Wan'Dale Robinson calls for the ball repeatedly in the fourth quarter, the way he did last season at Illinois. 
The main cast
WR Ihmir Smith-Marsette. Fourth in the nation in kickoff returns last year, averaging 29.6 per. Also led the Hawkeyes in receptions, receiving yards, and receiving touchdowns.
LT Alaric Jackson. NFL-ready, Jackson will be a four-year starter on what is annually a strong unit. Iowa will run behind him, and trust him to protect a new quarterback.
K Keith Duncan. Ultra-confident (or cocky, depending on your point of view), Duncan led the country in made field goals last season with 29. Also led the Big Ten in blowing kisses at the opposing bench after making a game-winner.
Schedule
O24, at Purdue; O31, Northwestern; N7, Michigan State; N13, at Minnesota; N21, at Penn State; N27, Nebraska; D5, at Illinois; D12, Wisconsin.
Dec. 5 at Purdue
Ratings power
6 stars. If Moore is healthy, this number is higher. If he's out, it's lower. There's a lot of young talent for Brohm to use, and his schemes always have a way of spicing things up.
Sneak peek
It's interesting, isn't it? The temptation is to say something patronizing like, "Don't overlook Purdue." Don't overlook Purdue? Really? The Boilermakers have beaten the Huskers each of the past two seasons, including a 31-27 triumph last season in West Lafayette, Indiana. It was a disheartening loss for Nebraska for a variety of reasons, including the fact that Purdue got some key rushes during its game-winning drive — even though the Boilermakers finished 126th nationally in rushing offense.]
Purdue ranked 100th in total defense in 2019 and now has Bob Diaco running that side of the ball. It was a tough year for the program all the way around. But fourth-year head coach Jeff Brohm is eager to show that the 4-8 record was an aberration.
Plot twist
This isn't necessarily a bad matchup for Nebraska in that Purdue once again won't be a great running team. But, man, the Boilermakers are loaded at receiver. They have big question marks at QB. The defense will be better, but how much better? Look for another close game, but this time the Huskers should come out on top. 
The main cast
WR Rondale Moore. The most electrifying player in the Big Ten first opted out of the season, then came back when a new schedule was released. If he's back to full health after last year's season-ending leg injury, look out
WR David Bell. A stat line of 86 catches for 1,035 yards and seven touchdowns last season for the Big Ten freshman of the year. And with Moore back, teams won't be able to bracket him nearly as much.
DE George Karlaftis. It's tough enough to play defensive line in the Big Ten, and Karlaftis stood out even as a true freshman. The unit struggled as a whole, but Karlaftis finished the year with 7½ sacks and 17 tackles for loss.
Schedule
O24, Iowa; O31, at Illinois; N7, at Wisconsin; N14, Northwestern; N20, at Minnesota; N28, Rutgers; D5, Nebraska; D12, at Indiana.
Dec. 12 vs. Minnesota
Ratings power
7 stars. Fleck is polarizing, but he runs a fun scheme on offense, and he's proved successful. Bateman alone is appointment viewing, but this is a team worth tuning in for.
Sneak peek
Minnesota flat-out embarrassed Nebraska last season with a 34-7 win in Minneapolis. One would think revenge is on the Huskers' minds, especially considering how thoroughly the Gophers manhandled them. Minnesota led 14-0 at halftime, then hammered out 20 third-quarter points before the visitors got on the scoreboard. Entering this season, it doesn't seem like P.J. Fleck's crew is getting the respect it deserves following last season's 11-2 finish, punctuated by a 31-24 win against Auburn in the Outback Bowl.
It should be noted that Minnesota did lose six starters on defense, including five of its top six tacklers. But eight starters return from an excellent offense. 
Plot twist
Minnesota finished last season ranked No. 10 in the final Associated Press Top 25. Many pundits believe it could be a springboard for the program being a perennial contender in the Big Ten West. Yes, Minnesota is rising. Just what Nebraska needs, right? The Gophers' offense once again may be too much for the Huskers to overcome. 
The main cast
WR Rashod Bateman. Another star receiver who opted out then came back, Bateman is probably the best pass-catcher in the league. A special talent who averaged 20.3 yards per catch last year, and will be a favorite for the Biletnikoff Award
QB Tanner Morgan. Probably doesn't get the credit he deserves after a season in which he set Minnesota records for passing yards, passing touchdowns and completion percentage. Yes, he has outstanding targets, but someone has to get them the ball.
RB Mohamed Ibrahim. Led Minnesota in rushing in 2018 before ceding that title to Rodney Smith last season. More than capable of handling the lead role.
Schedule
O24, Michigan; O30, at Maryland; N7, at Illinois; N13, Iowa; N20, Purdue; N28, at Wisconsin; D5, Northwestern; D12, at Nebraska.
Ohio State Stars Returning Football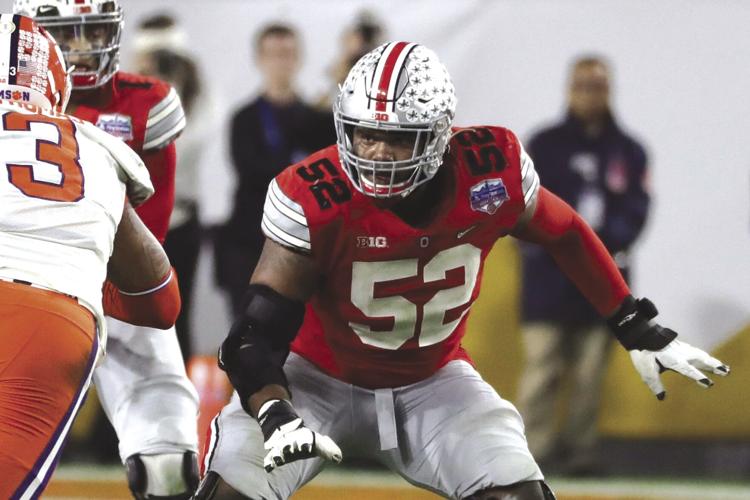 Wisconsin Coping Without Coan Football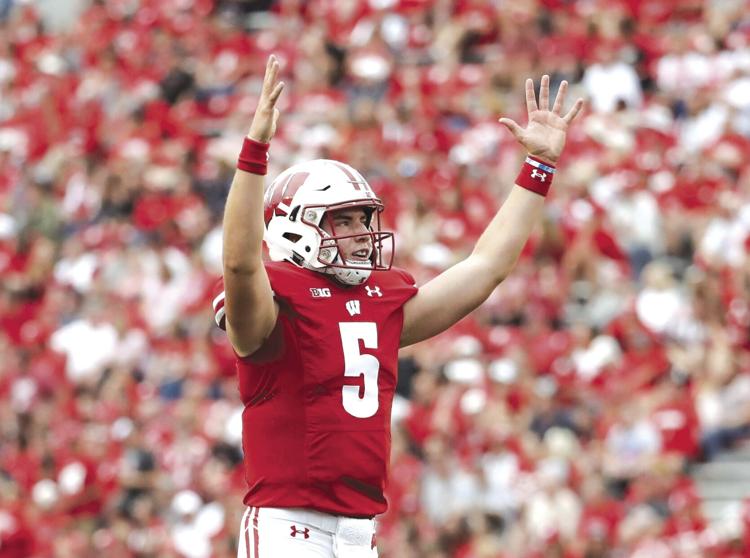 Michigan-Northwestern Football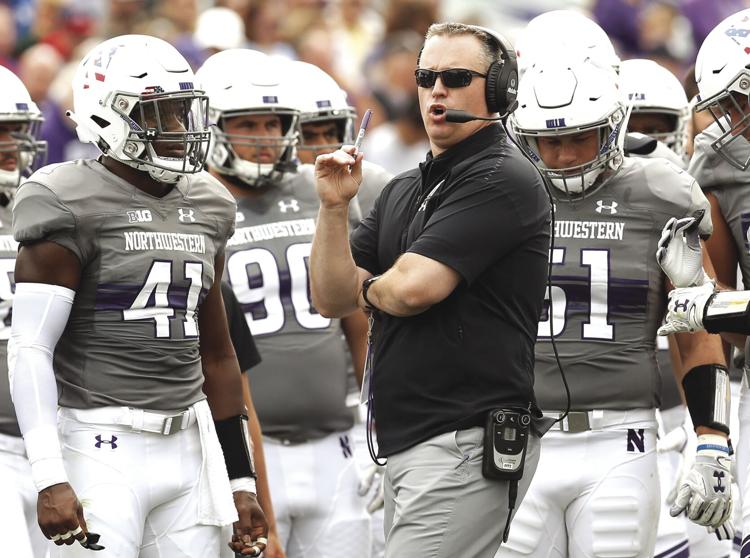 Journey Brown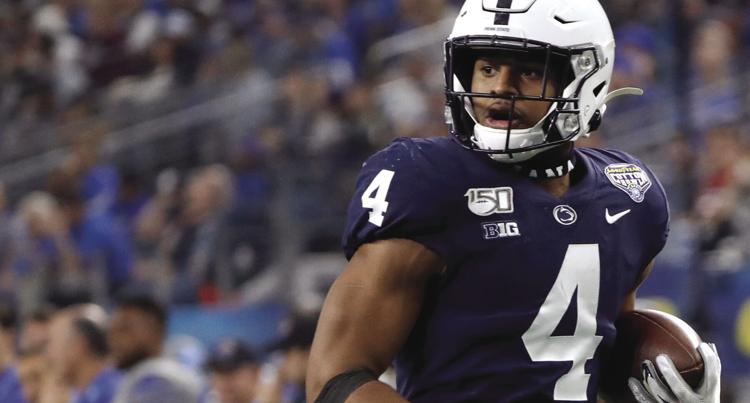 Rutgers Illinois Football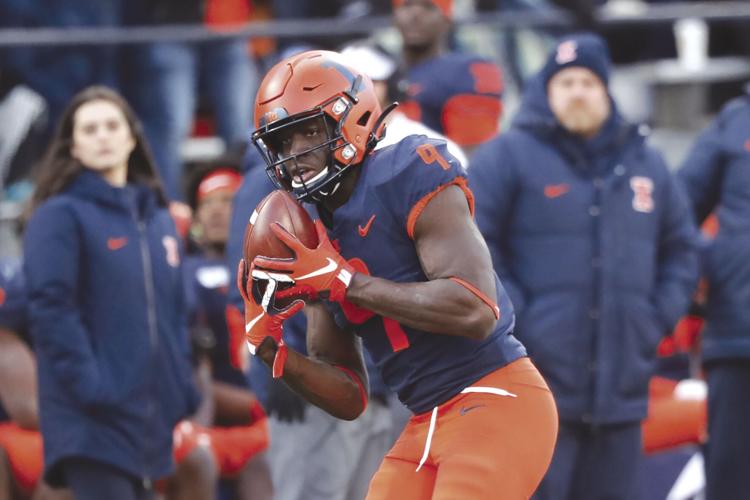 Iowa Football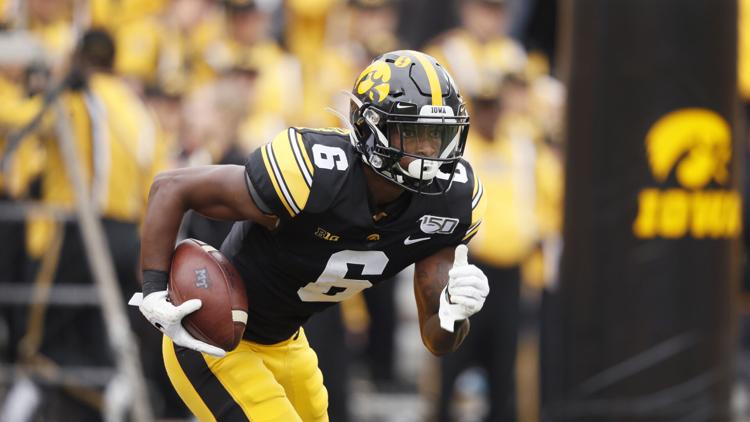 Boston College Purdue Football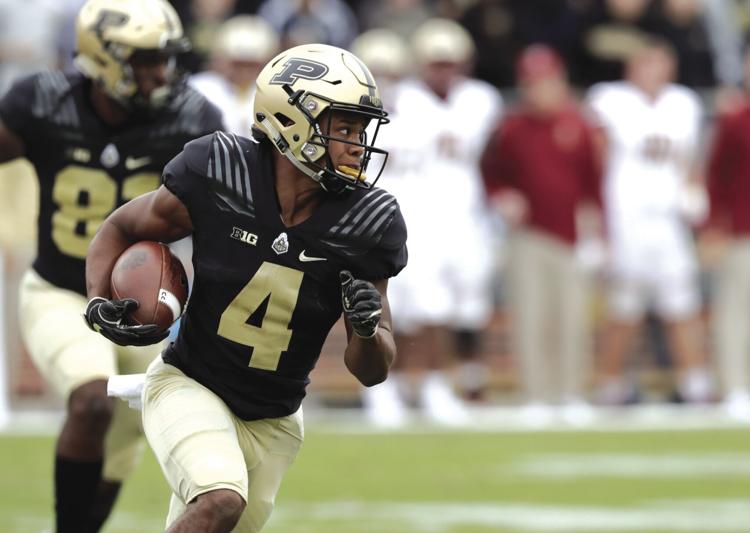 Minnesota Bateman Football