Sam Dekker was looking for someplace new, an offseason routine he was used to. 
After the former University of Wisconsin men's basketball star's playing career with the Badgers ended in 2015, Dekker spent four years in the NBA and then sought options abroad. He split time between his hometown of Sheboygan and Kansas City, the hometown of his wife, Olivia Harlan Dekker. For most overseas seasons he'd sign one year at a time. It was never his home.
Dekker had just finished a season with Bahçeşehir Koleji of the Turkish basketball league in 2022 when his agent reached out. The London Lions wanted to talk. Dekker had done plenty of these before: The discussion of the "honor" he should feel to be part of a given team, that he "should be proud" to play there.
The general manager of the Lions, Brett Burman, didn't say any of that, though. Burman, he learned, is actually a UW alum himself. A coincidence, Burman insisted. 
Burman tried to jump-start his basketball career with the Badgers as an undergraduate student manager, but he didn't get the job. It set him on a different path, one that allowed him to learn from some of the brightest in the industry before he was given the keys at 33 years old to the British Basketball League franchise in the United Kingdom's largest city.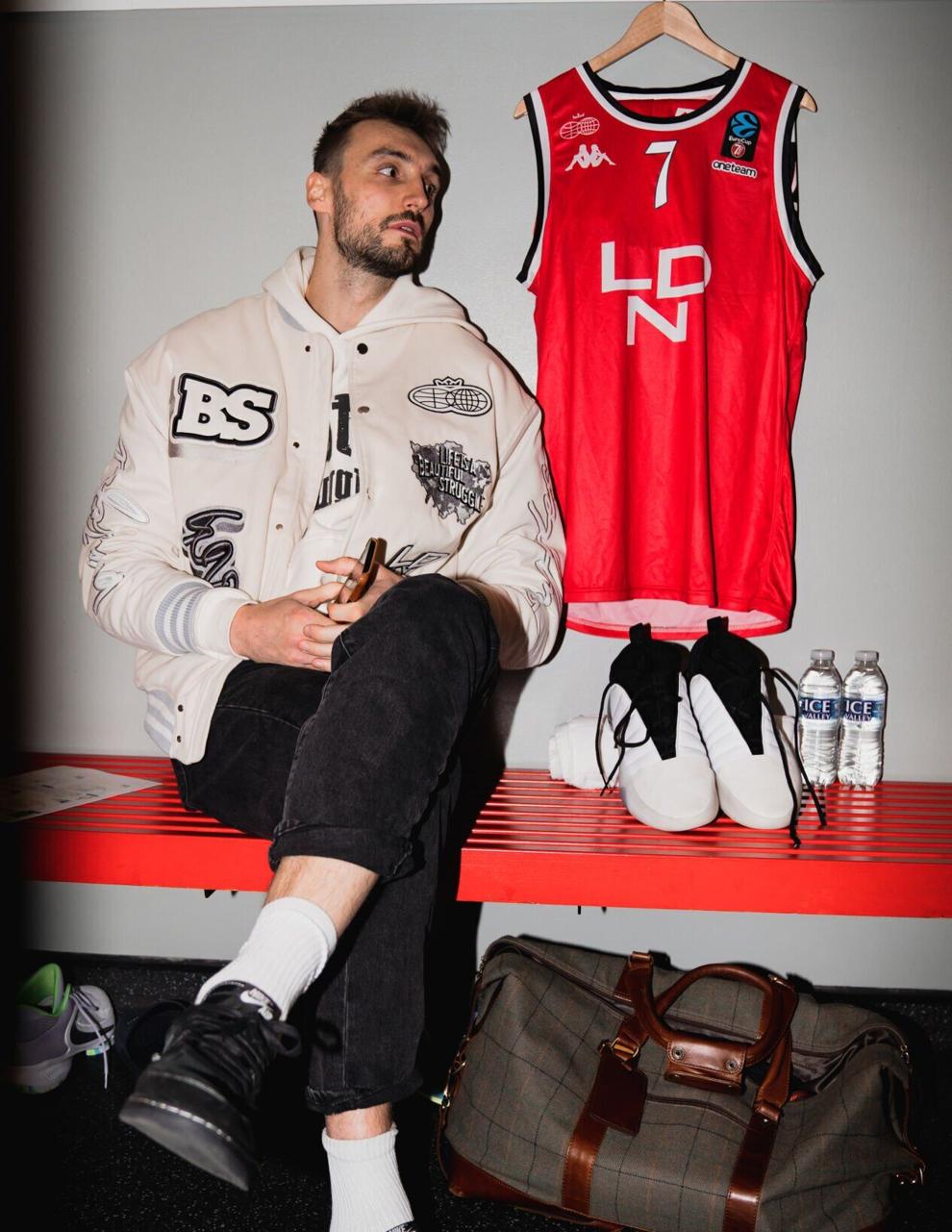 The UW connection had nothing to do with Burman's interest in Dekker. The 6-foot-8 Dekker always was looked at as a big wing in his overseas career. A shooter. Never more than a "second go-to scorer," he said. But Burman didn't think he was being used correctly. He thought Dekker should be a star.
"You're not going to set a screen all year," he told Dekker. "I'm gonna give you the green light to go rock out."
Signing former UW point guard Jordan Taylor nine weeks into the season, creating London's own dynamic duo of former Badgers men's basketball players — that was a coincidence, too. But Dekker's BBL Player of the Year, the Lions' British Basketball League playoff final win, BBL Cup win, BBL Championship win, EuroCup playoff appearance (the first by a British basketball team since 2007) and ascension to the premier basketball team in the United Kingdom all was planned.
And it's taken just two full seasons to achieve since Burman took over the roster management in 2021. 
"We're scaling like crazy," Burman said. "We're a team that nobody really knew of two years ago and now we're the most talked about team in European basketball."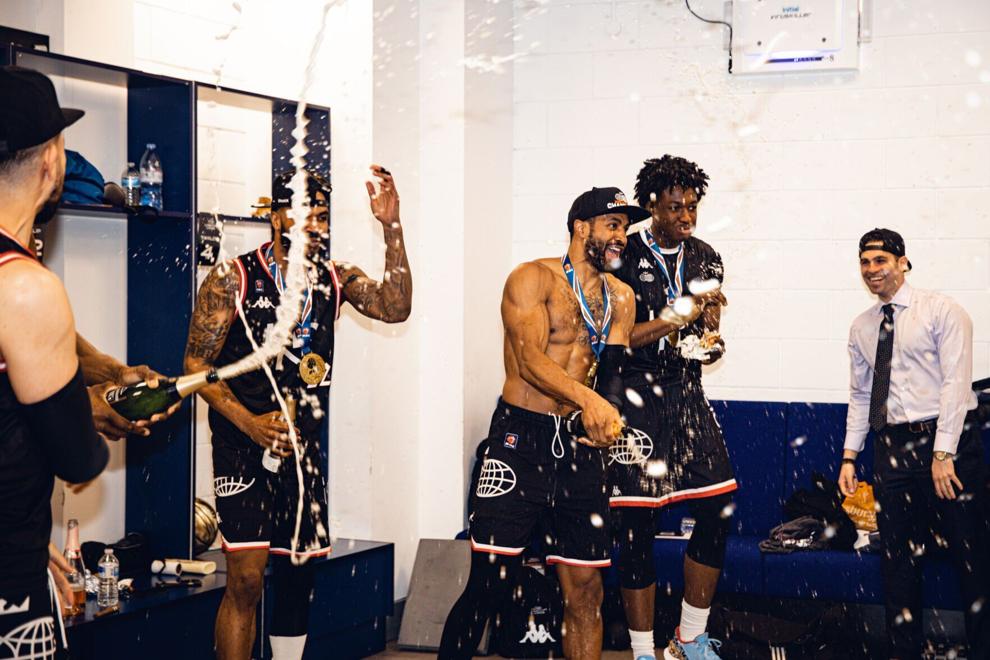 On an overseas basketball operation featuring three UW alums, the one running the whole thing is the lesser-known — a still-rising star in the basketball industry people long have expected could lead an NBA front office, sideline or anything else he seeks.
Dekker didn't know this — yet — when he signed. He inked a one-year deal with London. But at least this time what Dekker was being promised was different. Perhaps, he thought, it might be too good to be true.
An IMPACTful journey
Something about the kid from UW impressed the founder and president of basketball training organization IMPACT Basketball, Joe Abunassar.
"I'll do anything," Abunassar remembered what an 18-year-old Burman said.
Burman was off to Las Vegas for the summer. He worked out with players, splitting time helping with mailings and other administrative duties. Burman had tried the traditional path — manager to graduate assistant to assistant and so on. He wrote an estimated 450 letters to NBA staff when he was in high school, asking for an opportunity. He didn't care now what IMPACT had him doing. He was finally working in basketball.
Burman parlayed his time with IMPACT into a graduate assistant spot with the University of Miami men's basketball team in his hometown of Coral Gables, Florida. Burman, who just recently had worked with IMPACT Basketball in its pre-draft training program, had developed a reputation for his proficiency in workouts. So the Hurricanes hired him because, according to NCAA rules at the time, GAs were the only staff who could work out players over the summer. 
Mike Summey, now an assistant for Campbell men's basketball who joined the Miami staff as director of basketball operations the same year as Burman in 2009, said players came to trust and respect Burman for one chief reason: He never was not available. Late nights, early mornings, middle of the day when he had plans. He trained Miami players and helped high-profile NBA agent Jeff Wechsler work out his clients leading up to the NBA draft.
That continued as he moved on to Hofstra, making "no money" as a video coordinator cutting film on Synergy out of "half a closet" with an air mattress in Carle Place, New York. His roommate and longtime friend, Patrick Sellers — now the coach of Central Connecticut men's basketball and then an assistant coach for the Pride — often would beg him to finish so they could go out to eat. Burman then went straight to cutting film on a West Coast game when they came back.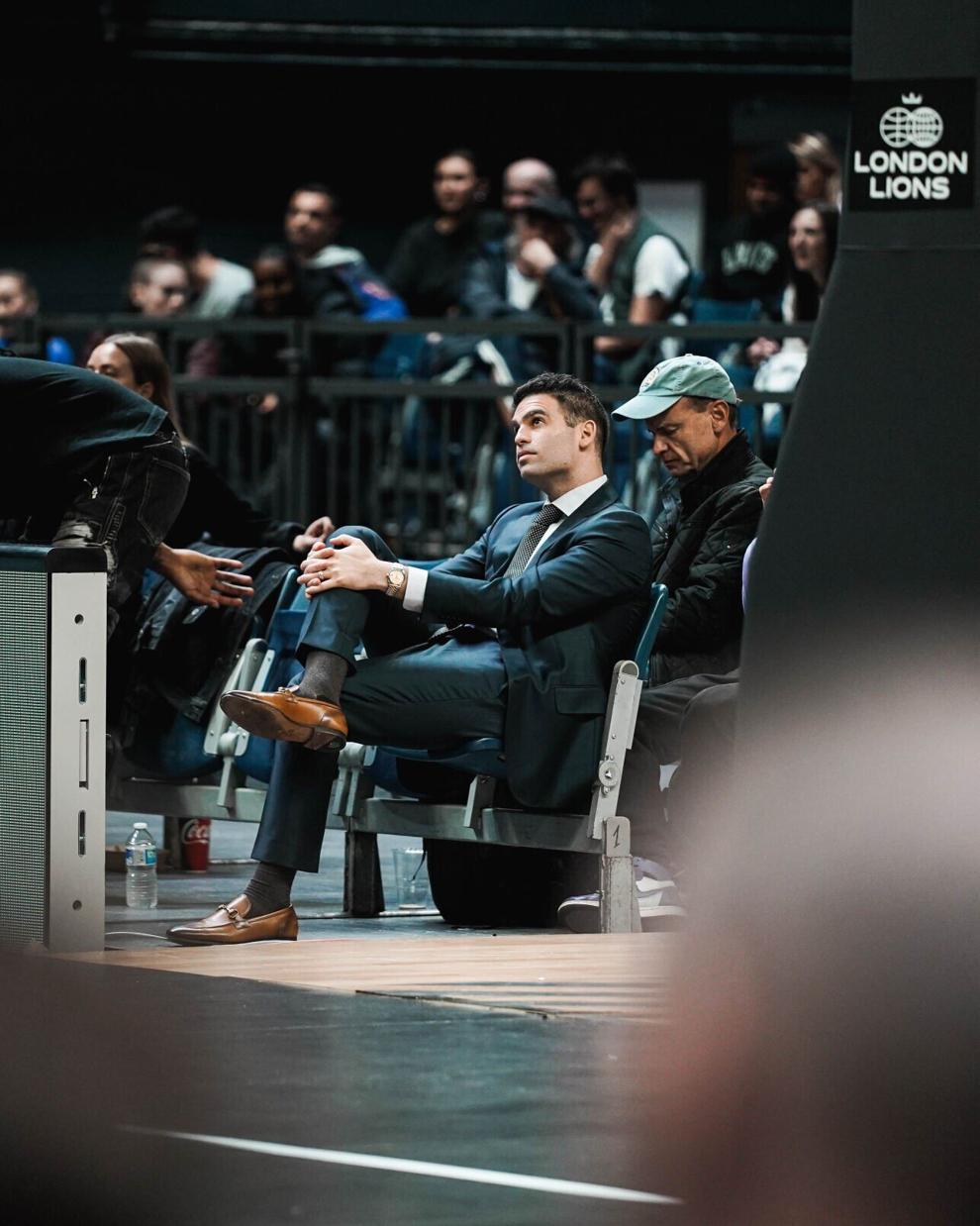 If training sessions were where Burman got his start, it was the film room where his knowledge of the game truly blossomed. Abunassar was college classmates with then-Detroit Pistons executive Lawrence Frank, who was looking for someone in a similar role. And in 2013, Burman was in the Pistons film room when then-Indiana coach Tom Crean visited for forward Christian Watford's pre-draft workout with the Pistons. They chatted in the film room, breaking down tape, talking about basketball. 
"I definitely want to try to find a way to hire him when I can," Crean remembered from their conversation.
Crean got the chance after Burman spent a year at Tulsa, and Crean said his "gut feeling" turned out right. Burman took the title of director of basketball operations the final two years of Crean's tenure at Indiana but held the offensive chart for the Hoosiers, scouted how opposing teams defended them and even acted as the internship sponsor when Crean's son, Riley Crean, interned with the basketball team as a high-schooler, walking Riley through the ins and outs of the IU operation.
It led to another stint in the NBA: a split role as a Memphis Grizzlies scout and G League assistant coach. In 2021, Burman was in the G League bubble in Orlando with the Memphis Hustle. He got a call from Adam Weiss, the Vice President of 777 Partners, which just completed an acquisition of the BBL's London Lions. Weiss was connected to Burman via Burman's brother, Blake. They needed someone with knowledge, just to ask a few questions to help them set up things.
"I don't think they really knew what they were looking for," Burman said.
They hoped Burman would know where to start.
Targeting growth
British Basketball had a publicity problem when Sellers was a player for a Middlesbrough, United Kingdom team in the early 1990s. It was the "third or fourth sport" you'd find on television around that time. As part of Sellers' contract, he'd get two free meals and a salary, but a cut of his earnings would come from clinics where he would lead youth basketball players, a contractually obligated promotion for the country's basketball through the grassroots. 
London didn't have nearly the basketball presence within the BBL that it has now. Around 20 years later, when 777 Partners looked to acquire the Lions, they wondered why that was. They'd seen the numbers: British interest in the NBA was high. And this was the biggest city in the United Kingdom — it should lead the charge for a growth of basketball across the British territories.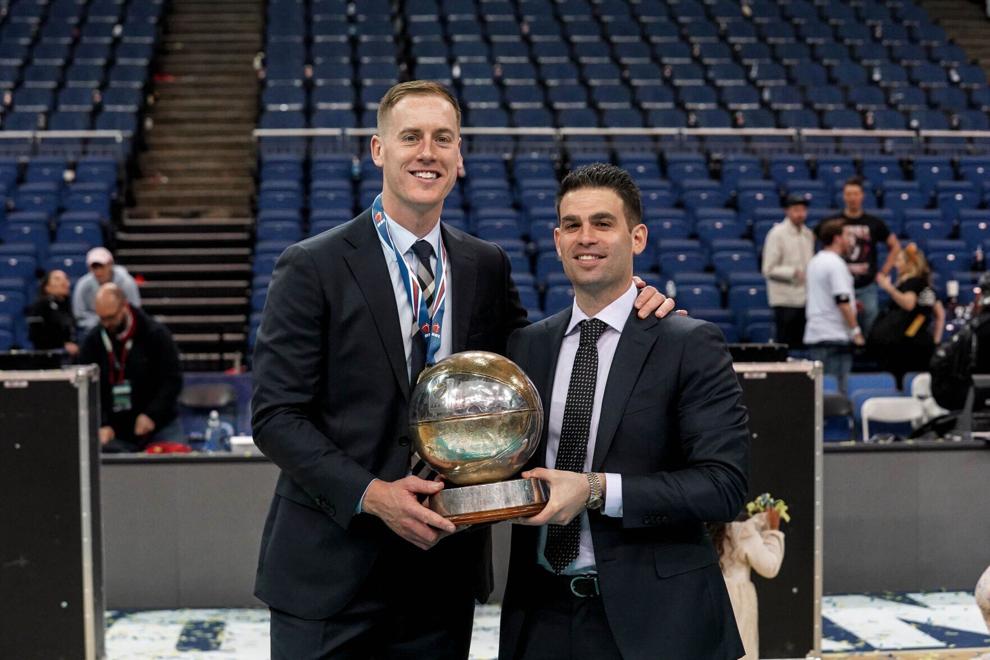 That's what Weiss came to Burman with. But the basketball part? They didn't know where to go. Burman had a strict schedule in Orlando: practice, shootaround, games and meals. He'd write scouting reports for college players, which normally took two hours. He'd write scouting reports for G League players, which normally took another two.
"And that's it," Burman said. He still needed to fill seven hours of his day.
So he started doing informal consulting for the London Lions. It was unpaid, over the phone, just intended to provide guidance as the new ownership group transitioned to the basketball business. He explained that when building a roster, taking any former top-100 recruit and expecting him to immediately be your best player won't work. Players have "ebbs and flows," he said. 
Burman examined top-end players he scouted on the "80-20 method." That's not a suggestion that a player should get 80% of the shots in any given game, but it's a projection as to whether his playing style theoretically allows for him to absorb the offense of four players at one time.
All of this was new to 777 Partners. They'd heard enough after four months. They asked if Burman would be interested in interviewing for the general manager job.
The task of building a dominant basketball program in a city that never has had one wasn't small. The Lions' new ownership group had plans to build a new training facility, but it practiced in the meantime at University of East London and players sometimes would lift at the gyms in their apartment complexes.
The new owners put up the money required to debut in EuroCup competition in 2022-23, the second-tier international basketball organization. It was expected to finish last.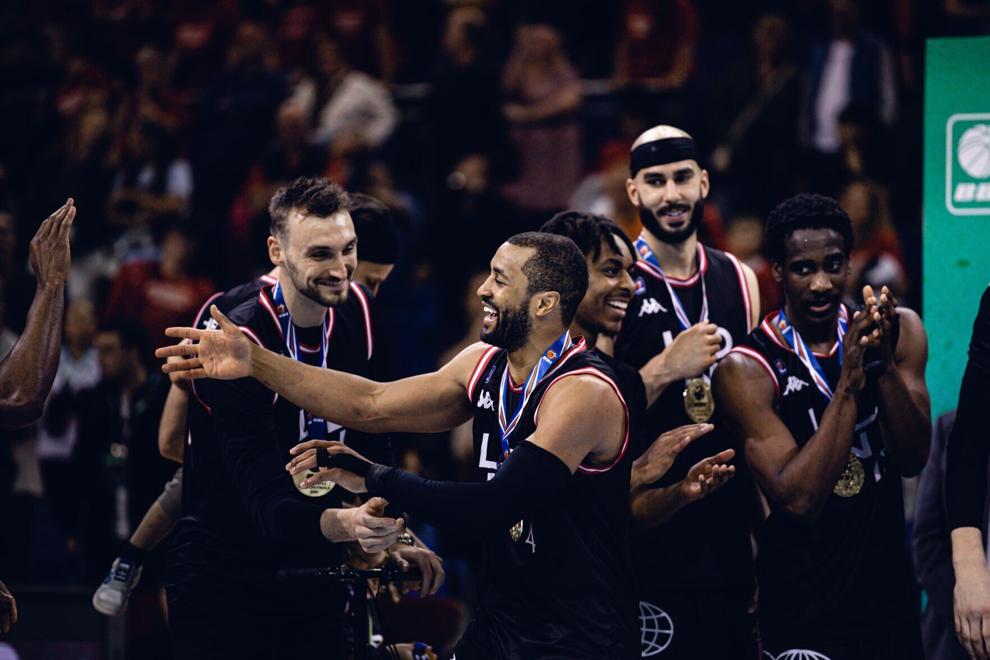 Burman made one of his first big moves not long into his first season, mutually parting ways with British basketball legend Vince Macaulay, who coached the team for 11 years and was an instrumental part of its move to London. He inserted a new coach in Ryan Schmidt, who had experience in both the U.S. and Canada as a professional coach.
With that came a new system to recruit for. And Burman had a No. 1 target: Sam Dekker.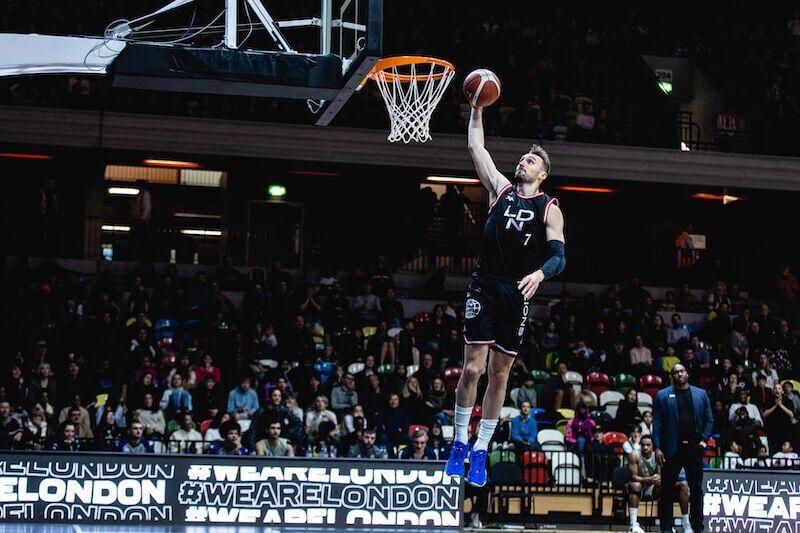 Big Badgers acquisition
He had a few 30-point preseason games, but Dekker still didn't believe it.
"There's no way I can just keep doing this," he said.
He was exploring his game, playing on the ball — playing basketball like he said he hadn't in high school. 
It all worked. London was winning. Dekker was thriving.
"It just kept happening," he said.
A few weeks into the season, the Lions' point guard, Tarik Phillip, went down with an injury. Dekker took the role of recruiter: He just had lunch during the FIBA break with Taylor, who told him he was looking to leave his current club in Romania. Taylor came onboard, and things only got better. He averaged 17.1 points, 5.2 rebounds and 3.1 assists, emerging as the biggest star in British basketball behind a Lions team that was cruising to nearly every possible BBL title.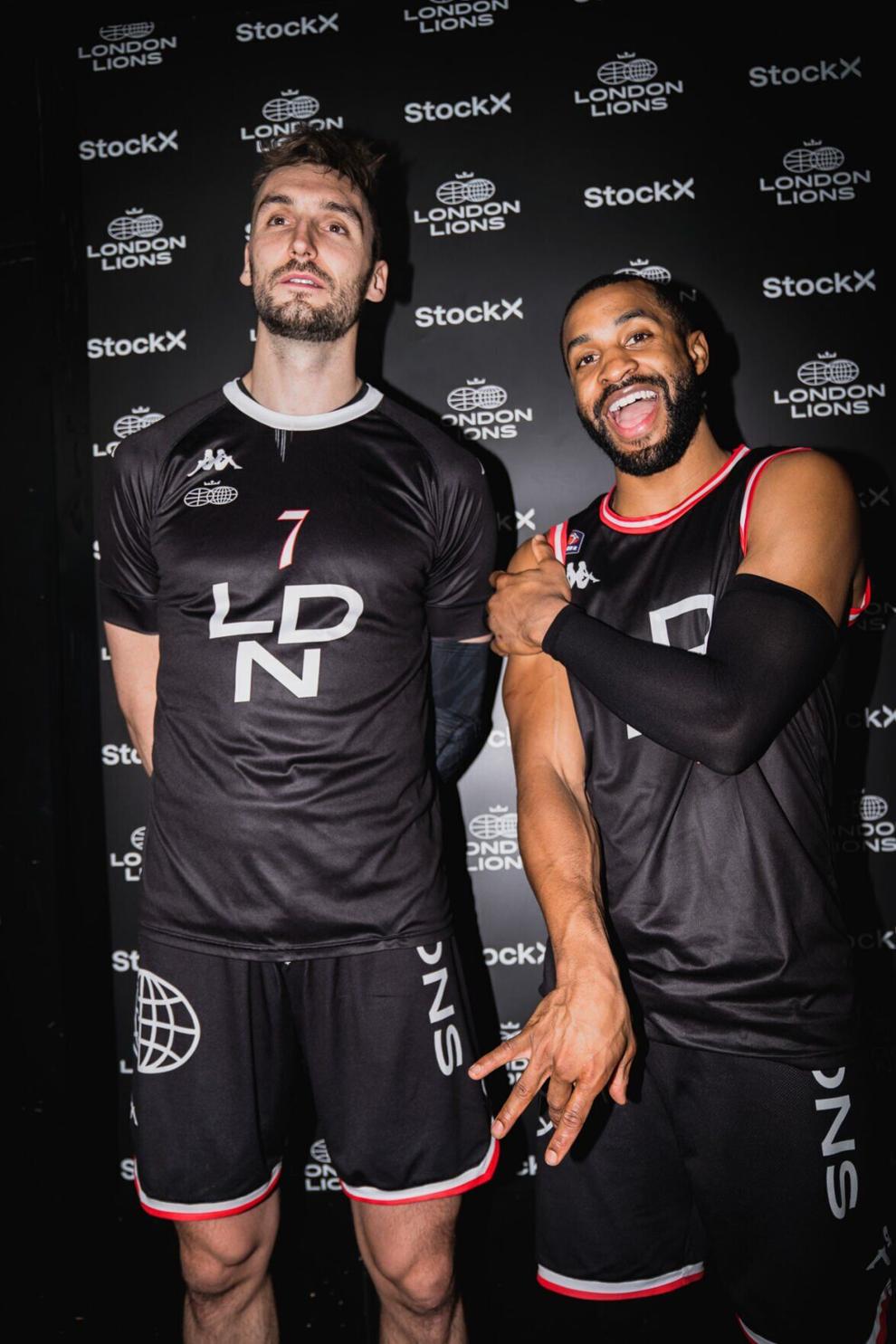 Dekker noticed the fan support grew (it even sold out the BLL Playoff Final, with 90% Lions fans) — exactly as 777 Partners predicted. The team would drive its bus around, letting kids play basketball along the hoops that lined the side of it. The team's "LDN'' logo showed up on basketball courts around the city. He was getting invited to award shows and galas. Those things don't happen overseas, Dekker said. He felt like he was in the NBA again.
"I think there's gonna be some sort of boom here with basketball," Dekker said. "And I think it's gonna be centered around the London Lions."
So in January, he reached out to his agent. London finally is a place that feels like home. He doesn't want to let go of that. For the first time in his overseas career, Dekker signed an extension: a deal through the 2025 season with the Lions. Dekker was "relieved" when it was finalized. 
Burman was less subtle. London had a historic season, but Burman said no one within the organization would say it was the best it could do. There's still dreams of winning the EuroCup, a future in the Euro League. This was partly the Lions proving they weren't going away. 
What that means, Burman said: This was the biggest acquisition in London Lions history.