Badgers in the NFL: Check out top performances by former Wisconsin players in Week 2
COLTEN BARTHOLOMEW cbartholomew@madison.com

Updated
From rookie Jonathan Taylor's first 100-yard game as a pro to Russell Wilson's five-touchdown outing, here are some notable performances from former Wisconsin Badgers players in Week 2 of the NFL season. 
TJ Edwards – Eagles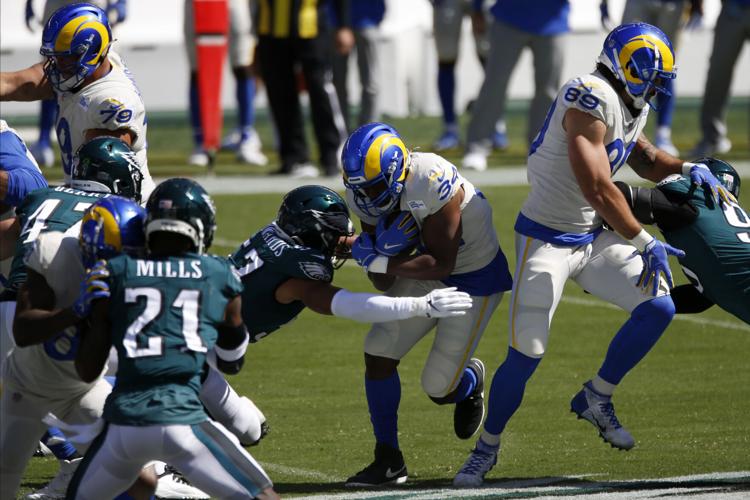 Former Badgers linebacker TJ Edwards had a strong day for the Eagles on both defense and special teams. Edwards had six tackles, including five solo efforts, and forced a fumble while covering a punt. That fumble, forced against Rams receiver/returner Cooper Kupp, gave the Eagles the ball inside the red zone.
Melvin Gordon – Broncos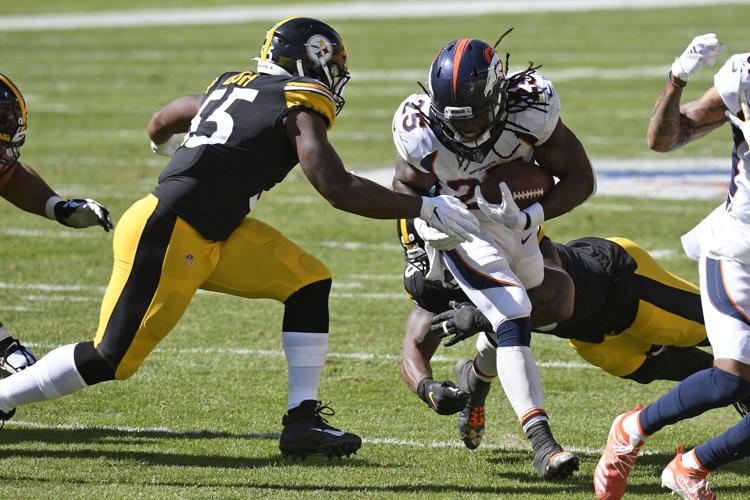 Two weeks with his new team, and Melvin Gordon has two touchdowns. Gordon caught a 16-yard touchdown in the third quarter of the Broncos' 26-21 loss at Pittsburgh, and he added 70 rushing yards on 19 carries. With Phillip Lindsay dealing with turf toe, Gordon will continue to be the lead back for Denver.
Alec Ingold – Raiders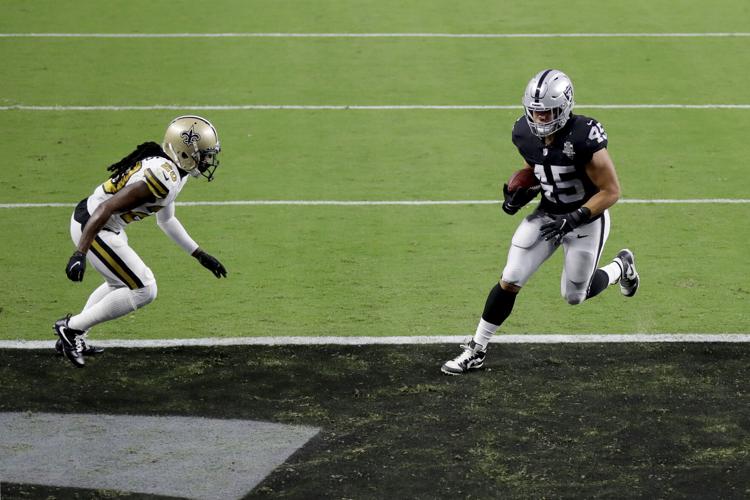 Don't tell the Raiders that the fullback is an irrelevant position. Former UW fullback Alec Ingold was a crucial piece to the game plan Monday night. He caught a touchdown pass in the second quarter, scoring the first points in Las Vegas for the Raiders. Ingold extended a scoring drive with a catch in the second quarter, then recovered a fumble on the goal line to keep a drive alive. The Raiders took a third-quarter lead the next play, and beat the Saints 34-24.
Jonathan Taylor – Colts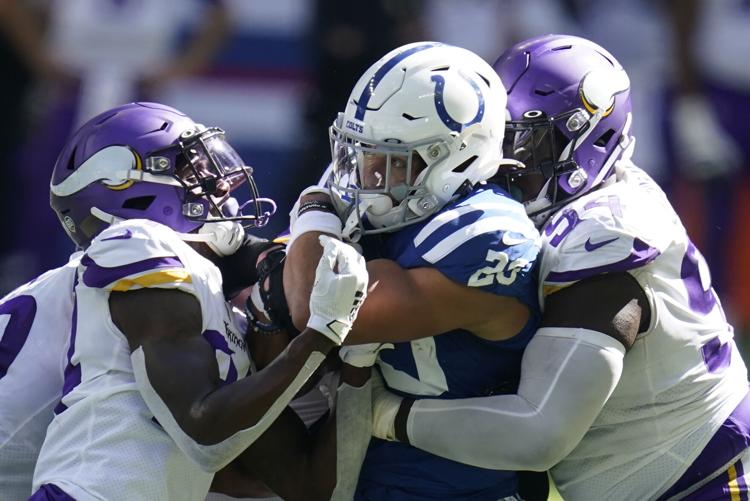 After a season-ending injury to Marlon Mack, Jonathan Taylor assumed the starting running back role for the Indianapolis Colts. Taylor rewarded the move by putting together his first 100-yard game as a pro, gaining 101 yards on 26 carries. He also scored his first NFL touchdown, a second-quarter run from 5 yards out that gave the Colts a lead they didn't relinquish in a 28-11 win over Minnesota. Taylor also had two catches on two targets, gaining 9 yards.
J.J. Watt – Texans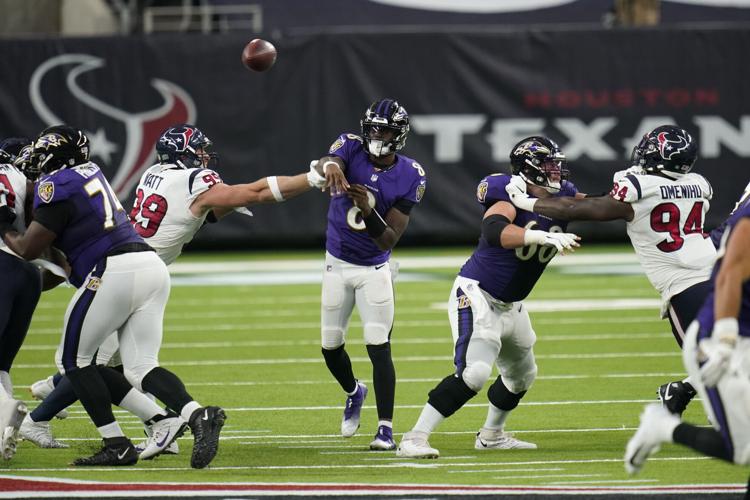 It's been a nightmarish start for the Texans, playing two of the AFC's top teams in defending Super Bowl champion Kansas City and last season's top regular-season team Baltimore. The Ravens toppled Houston 33-16, but J.J. Watt had a solid day against last year's MVP Lamar Jackson. Watt had two sacks against Jackson and broke up a pass. Houston will play at Pittsburgh next week, meaning all three Watt brothers will share the field.
T.J. Watt – Steelers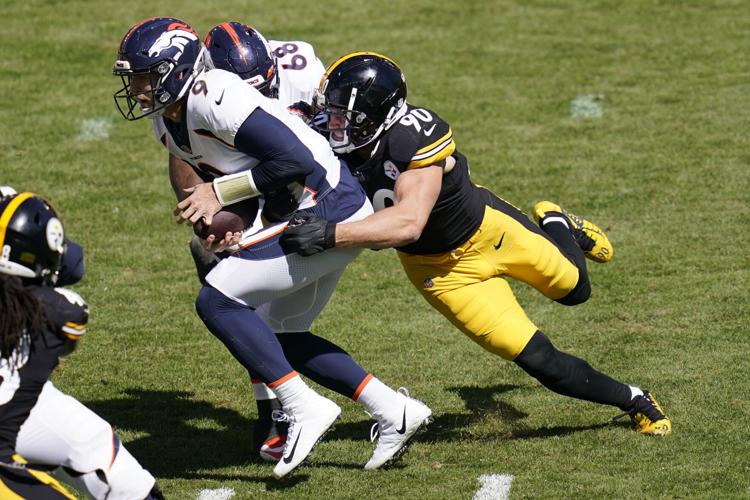 Against an overmatched Denver offensive line, T.J. Watt and his Steelers teammates dominated the game with their pass rush. Watt tallied 2.5 sacks and four quarterback hits. He finished with four tackles, and the Steelers racked up seven sacks against Denver in a 26-21 win. With Watt leading the way, the Steelers lead the league in pressure rate (45.6%).
Russell Wilson – Seahawks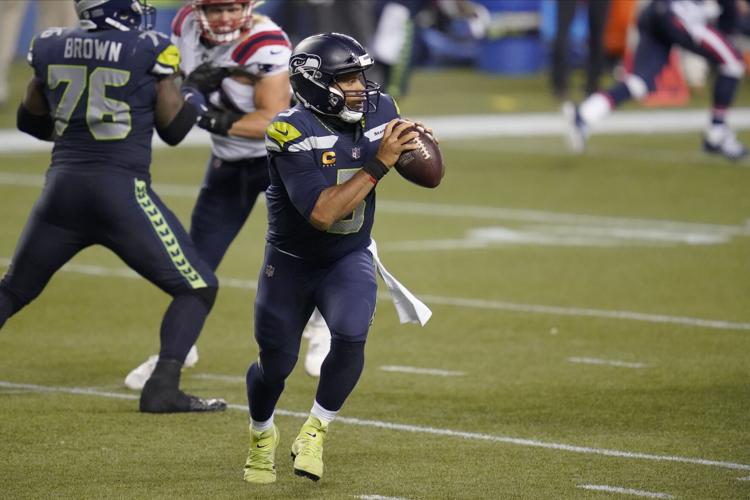 Seattle fans lamented throughout the offseason for coach Pete Carroll to allow Russell Wilson more freedom and chances in the offense. "Let Russ Cook" has been the rallying cry. Well, Russ is cooking, all right. Wilson threw five touchdowns against the Patriots in a thrilling 35-30 win Sunday night, showing his trademark touch on deep throws. Wilson leads the league with nine passing touchdowns through two weeks.
Tags
Locations
As featured on
Jon Dietzen's return, and the absence of safety Reggie Pearson, were surprises of the team's roster, which was released Wednesday morning. 
"He's a kid that's had the physical tools ever since he started playing high school football, but he's really worked hard to improve his skills and improve his body," Bollers' coach Gabe Bakkers said. 
When J.J.'s winless Texans (0-2) visit Derek and T.J.'s undefeated Steelers (2-0) on Sunday, it will be just the second time since 1927 that three brothers will appear in the same NFL game.
Relive the glory of the Huskers' 1997 National Championship – and Tom Osborne's final season as head coach – through amazing photographs from the Lincoln Journal Star.
Looking ahead to the Badgers' 2017 football schedule.