These are the kinds of games where Kennedy Blair occasionally finds herself singing along with the music after whistles.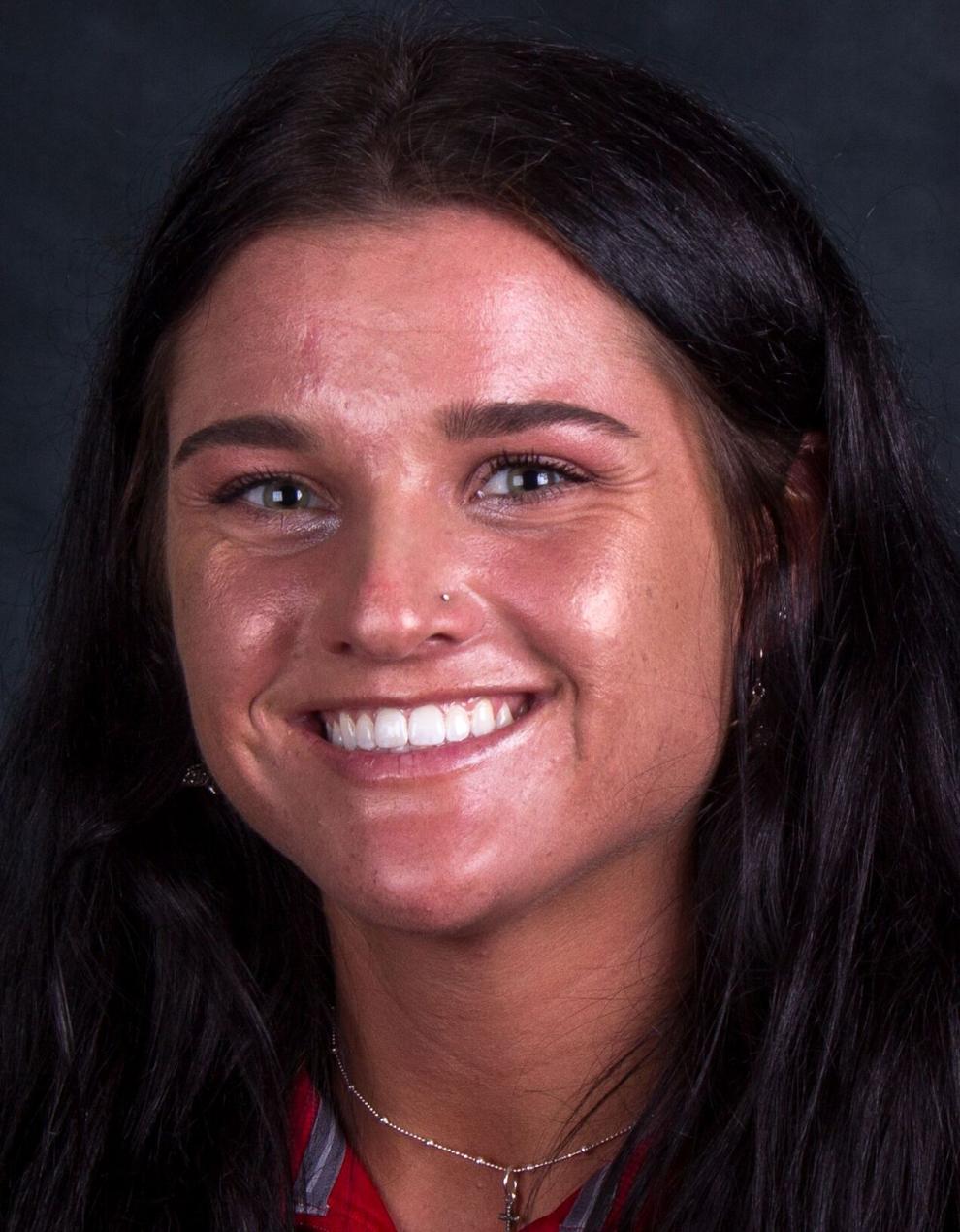 You do what you have to do as a goalie to stay in the moment, especially when you're not facing many shots.
That was the case Friday, when Blair needed to make only 12 saves for her fourth shutout of the season in the University of Wisconsin women's hockey team's 4-0 victory against Bemidji State at LaBahn Arena.
"I think you just have to have fun with it," Blair said of her post-whistle activities. "When you're cheering on teammates and they're doing their job, too, I think that helps me stay focused as well."
Brette Pettet, Britta Curl, Makenna Webster and Lacey Eden scored for top-ranked UW, which had to kill nearly a minute of a 5-on-3 advantage in the first period.
Uncertainty looms for seniors as Badgers women's hockey team plays final home series
That's enough to wake you up as a goalie, but Blair had to make only one save over the 57 seconds. Curl blocked two shots and Grace Bowlby got in the way of another.
"You're a little bit stunned at being in that situation," UW coach Mark Johnson said. "... If they score once or twice on that, it takes a whole different turn."
UW (10-2-1) shuffled some of its forward line combinations after a split of six points in a series at Minnesota last weekend. The top three lines all scored and Eden added a power-play goal in the third period.
Pettet scored on her backhand from the slot off a feed from Sophie Shirley to put UW ahead in the first period. Curl fired home her second goal in three games to double the advantage.
Bemidji State (2-11-2) hasn't been an easy team for UW to run away from because it makes make it difficult for opponents to get to the net.
Coming off a series against Minnesota and having played eight of their 12 games against either the second-ranked Gophers or No. 4 Ohio State, Blair wasn't the only Badgers player needing to make her own energy Friday afternoon against the unranked Beavers.
"You try to go into every game with the same mentality but it's definitely more difficult when you're playing teams besides Minnesota, Ohio State," Eden said. "That competition is just raised to a different bar. But you always want to come in with the same energy."
Gophers erase Badgers women's hockey team's 2-goal lead for tie
Freshman Casey O'Brien recorded her first two-point game with assists on both third-period goals.
The Badgers, who outshot the Beavers 35-12, extended their unbeaten streak to seven games. They moved a game closer to a second straight Western Collegiate Hockey Association regular-season championship and their fifth in six seasons.
Fave 5: Sports reporter Todd D. Milewski picks his most memorable stories of 2020
This group of stories looks back on a Miracle, gets the details on the details of a jersey design and provides a window into an epic journey.
Bemidji State 0 0 0 — 0
Wisconsin 2 0 2 — 4
First period: W — Pettet 8 (S. Shirley, LaMantia), 10:39; Curl 5 (Drake, Bowlby), 17:07. Penalties: Edwards, W, 13:32; Team, W, 14:35.
Second period penalty: Drake, W, 9:04
Third period: W — Webster 3 (Schneider, O'Brien), 1:55; Eden 4 (Watts, O'Brien), 4:38 (pp). Penalties: Beebe, BS, 3:28; Anderson, BS, 8:26.
Saves: BS (Dowhy 6-14-11) 31; W (Blair 3-6-3) 12. Power plays: BS 0-for-3; W 1-for-2.