Specialist Blake Wilcox will not return to the University of Wisconsin football program next season.
Wilcox, who redshirted in 2019 after walking onto the team out of Kettle Moraine High School, was ranked as the No. 3 punter and No. 5 kicker in the nation by Kohl's Kicking Camp before joining the Badgers.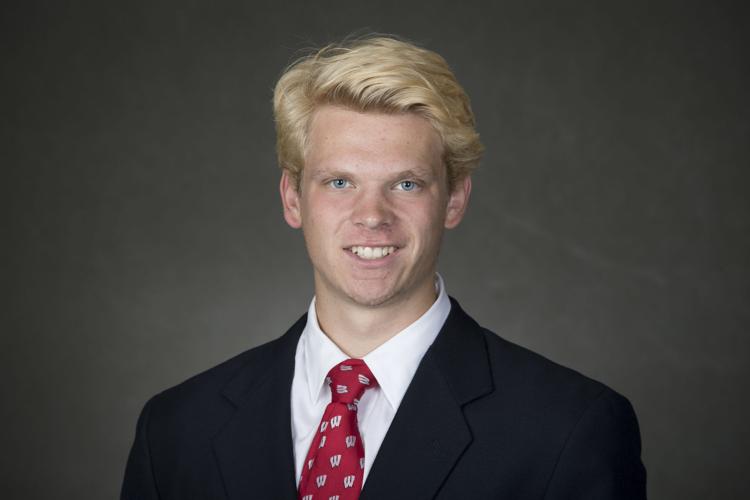 Wilcox said in a direct message Tuesday that he had taken a leave of absence from the team in early February for personal matters. The COVID-19 pandemic wiped out spring practices for the Badgers and sent all UW student off campus, but Wilcox said he sent coaches videos of workouts and indicated he would be back with the team.
Wilcox said he was cut without explanation on May 15.
"I sent them videos of workouts, me punting, and somehow they thought I wasn't planning on coming back," Wilcox wrote. "All things considered, I learned that things don't always work out the way you planned. I'm in a better head space than I've ever been it, my grades this semester were great, and I'm ready to keep grinding."
UW officials were informed of Wilcox's comments Tuesday evening, but did not have comment.
It's possible UW coaches weren't convinced that Wilcox was coming back and decided to go another direction.
Transfer junior Andy Vujnoich and redshirt junior Conor Schlichting were on the team's spring roster along with Wilcox. Oshkosh product Gavin Meyers (Kohl's No. 18 punter in the class) and Neenah's Jack Van Dyke (Kohl's No. 4 kicker, No. 20 punter) are part of UW's 2020 recruiting class. Van Dyke was added to the class on the February signing day, and Meyers agreed to a walk-on offer in late March.
Wissports.com's Travis Wilson first tweeted the news of Wilcox's situation Sunday, and it was confirmed by a UW official on Tuesday. That official did not comment on the reason Wilcox won't be back.
Wilcox was voted as a first-team all-state kicker and punter by both the Associated Press and the Wisconsin Football Coaches Association as a senior in high school, and participated in the 2019 Under Armour All-America Game. He said he is considering his options for the future. He'll enter the transfer portal to potentially continue his football career elsewhere, but staying at UW to finish his degree is also a possibility.
UW had two punters appear in games last season, Anthony Lotti and Connor Allen, but both were seniors.
---
Get to know the Badgers' 2020 recruiting class