The Nebraska volleyball team has won 20 of its last 21 matches over two seasons, including all seven during the 2019 season.
The one loss in that stretch came against Stanford last season in the national championship match, and now it's Stanford that is the next team on the schedule for the Huskers.
The Nebraska-Stanford match is Wednesday at 7 p.m. at the Devaney Sports Center. The match will be on TV on the Big Ten Network.
On Saturday there was some drama before Wednesday's spectacle, after Nebraska lost the first set against Loyola Marymount and then trailed right away to start the second set.
But the Huskers fought through a 2-hour, 40-minute match of up-and-down play to win in four sets, giving the Huskers three wins in about 26 hours in the Ameritas Players Challenge. Nebraska won the final three sets for a 31-33, 25-19, 25-20, 27-25 victory.
Then just three hours after Nebraska's match, No. 1 Stanford lost for the first time this season, with No. 8 Minnesota beating the Cardinal in four very-close sets, 27-25, 27-25, 23-25, 25-20. Stanford had won 37 matches in a row dating to Sept. 1, 2018.
So now Nebraska will be a contender to move up to No. 1 when the new AVCA rankings come out on Monday afternoon. While Nebraska may not yet be playing like a No. 1 team, the Huskers are the only undefeated team in the top four of the poll.
After Saturday the Nebraska players get to take a deep breath and think about Stanford.
"I feel like there is always going to be motivation there, and we're super-excited, but we haven't really thought about it at all until now because we kind of just want to go game by game and point by point," said Nebraska setter Nicklin Hames.
"There is going to be a lot of hype around that game, and I think it's mainly focusing on Nebraska volleyball and not focusing on outside things, like No. 1 playing No. 2 and national championship rematch. I think we just need to focus on Nebraska volleyball and we'll be successful if we do that."
Nebraska coach John Cook knows Nebraska has to improve quickly.
"I think we're going to have to go to another level against Stanford, so that's our only choice," Cook said. "That's where we're at, and what I think, and that will be the message Monday and Tuesday in practice. It has to be another level, and that's why we play these matches because those teams force you to go another level."
Cook said Nebraska will have to be better in every area.
"I would not say there is one exceptional area that we're doing right now, so we got to work on a lot," he said. "But I think we're farther ahead than we were last year, and the difference is we don't have (Mikaela) Foecke, but this time last year it wasn't pretty. So we got a lot of work to do."
The player closest to Foecke for the Huskers has been outside hitter Lexi Sun. She had a career-high 23 kills on Saturday and was named the MVP of the tournament.
"I think she took over that game today," said Nebraska co-captain Lauren Stivrins.
Stivrins said one of the major changes she's noticed is that Sun is taking more risks, in a good way.
"We always talk about swinging like dudes — swinging like guys," Stivrins said. "I think the difference between Lexi last year and this year is last year she'd just keep the ball in and give them a free-ball type thing, but this year she's going up and she's ripping the ball."
Madi Kubik had eight kills and 15 digs. Stivrins had seven blocks. Hames and Stivrins also made the all-tournament team.
Jazz Sweet added 14 kills on a .387 hitting percentage for her best match of the season.
"I feel like Jazz has a lot of potential and she's been showing that in spurts and she really came out today and showed her dominance," Hames said. "And I think that's pretty awesome because that's what we see every day in practice."
Outside hitter Rose Booth led Loyola Marymount (4-5) with 20 kills.
In the deciding fourth set, Loyola Marymount led 19-15. Then Nebraska started its comeback by winning three consecutive points, including a second lost point by the Lions for being out of rotation.
Nebraska won the final two points, starting with a kill by Stivrins on a slide play. On match point Booth hit the ball out. There was a video challenge review of the play, but the call was upheld.
Nebraska's inconsistency included missing three consecutive serves during the marathon first set, but then going on a 7-0 run in the third set.
"You could tell we would go in and out of focus, but they finished strong and that's the most important thing," Cook said.
Loyola Marymount vs. Nebraska, 9.14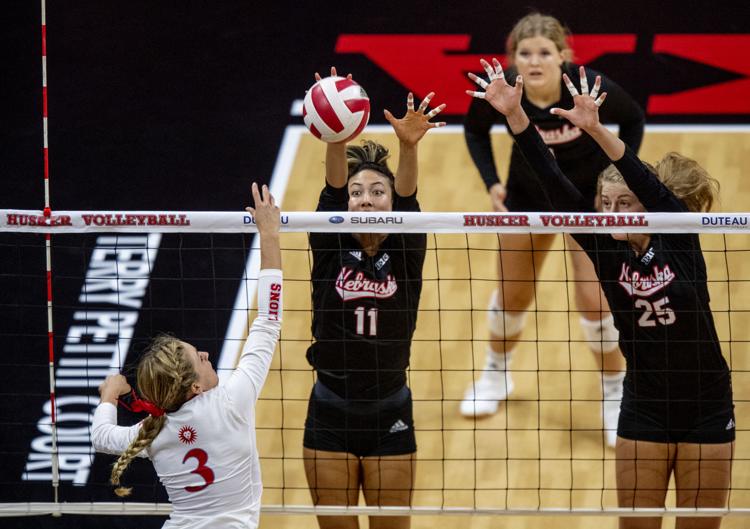 Loyola Marymount vs. Nebraska, 9.14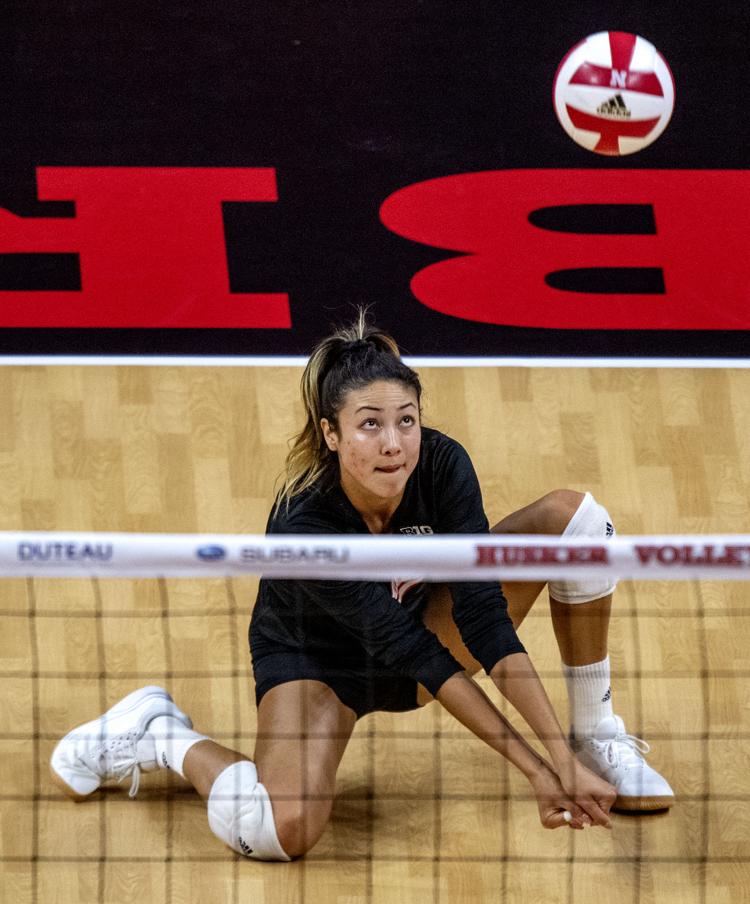 Loyola Marymount vs. Nebraska, 9.14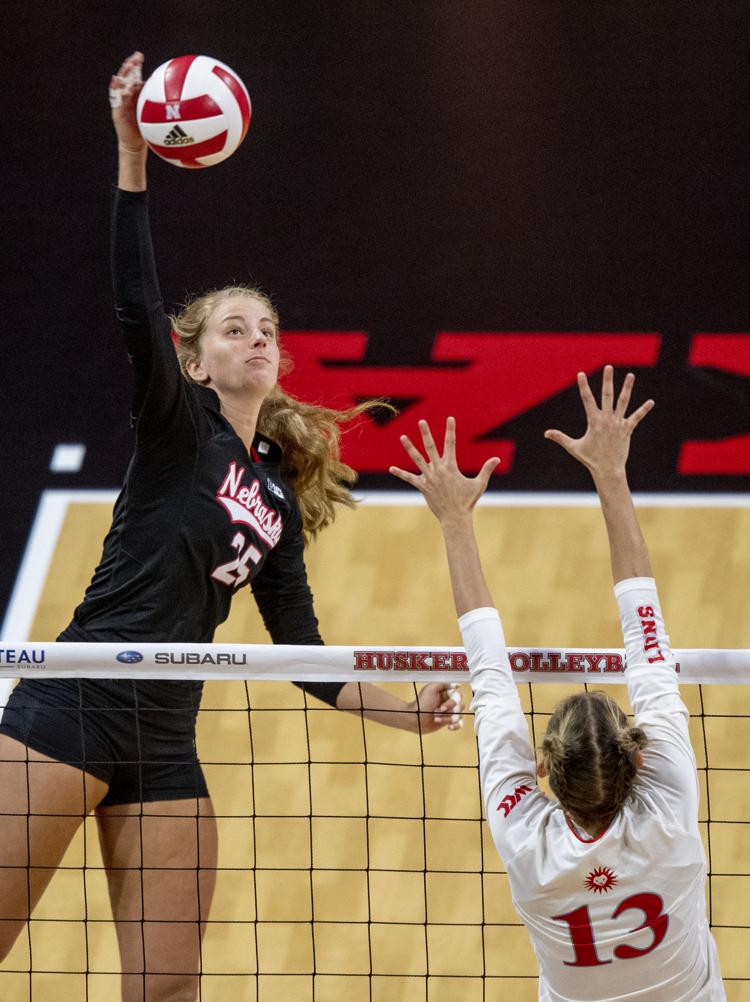 Loyola Marymount vs. Nebraska, 9.14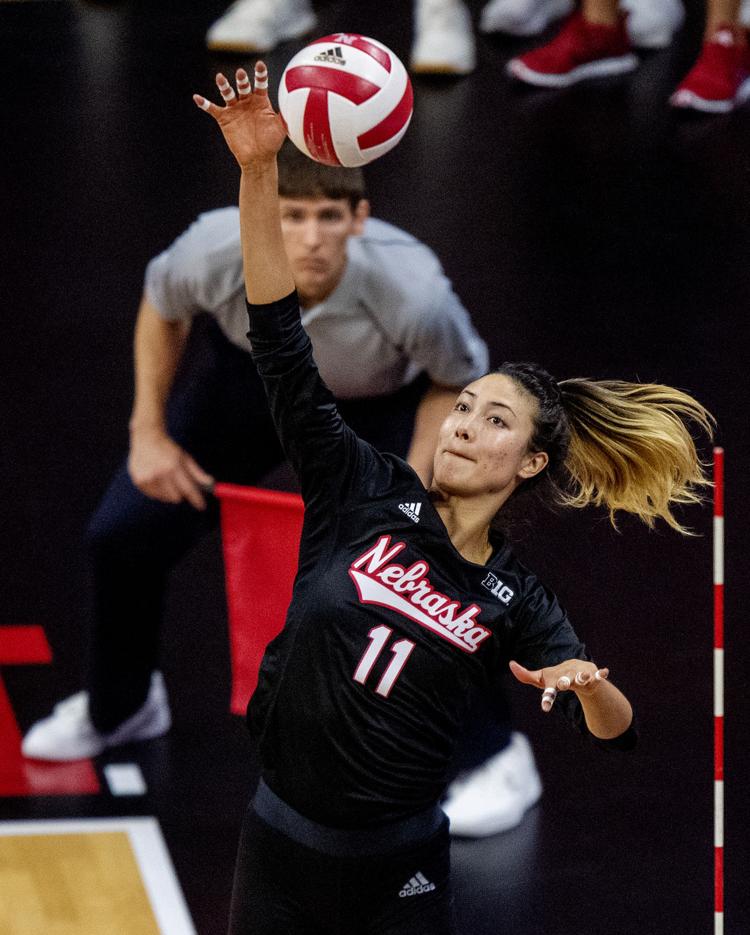 Loyola Marymount vs. Nebraska, 9.14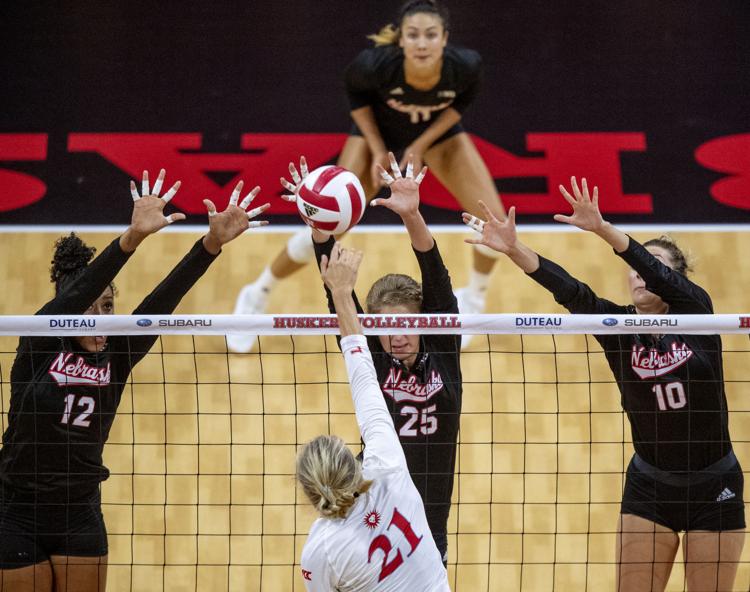 Loyola Marymount vs. Nebraska, 9.14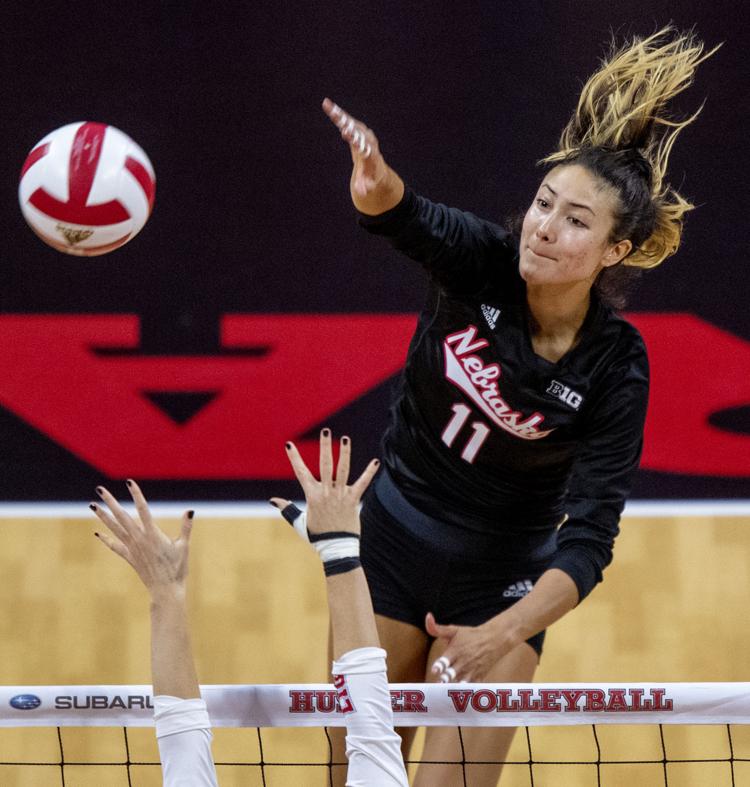 Loyola Marymount vs. Nebraska, 9.14
Loyola Marymount vs. Nebraska, 9.14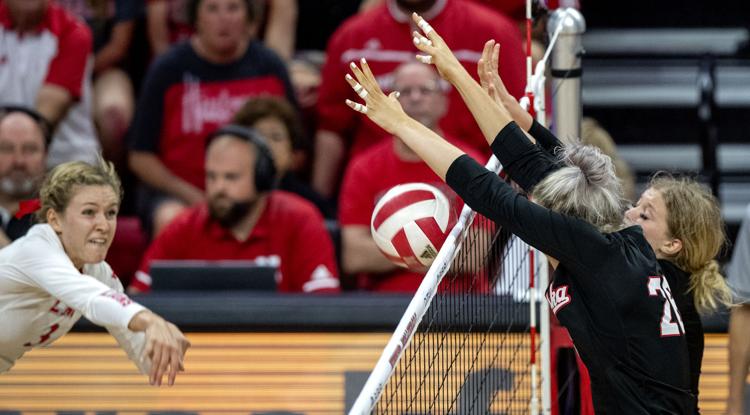 Loyola Marymount vs. Nebraska, 9.14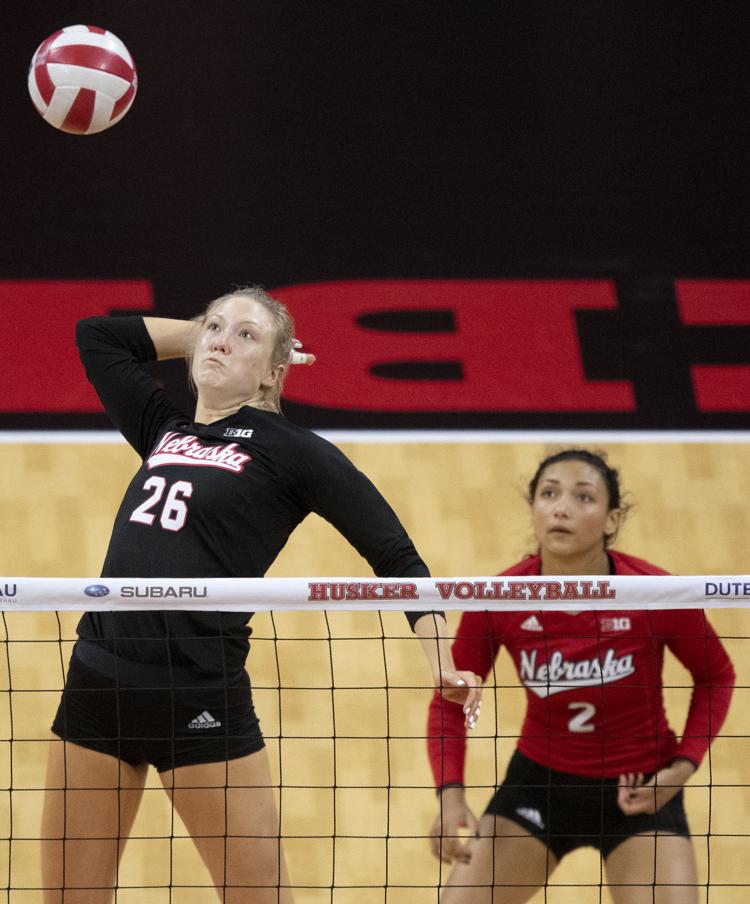 Loyola Marymount vs. Nebraska, 9.14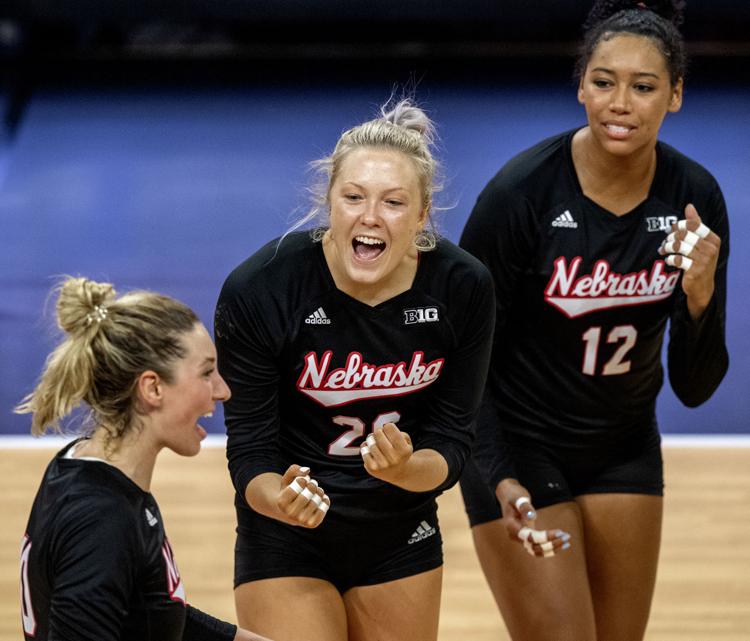 Loyola Marymount vs. Nebraska, 9.14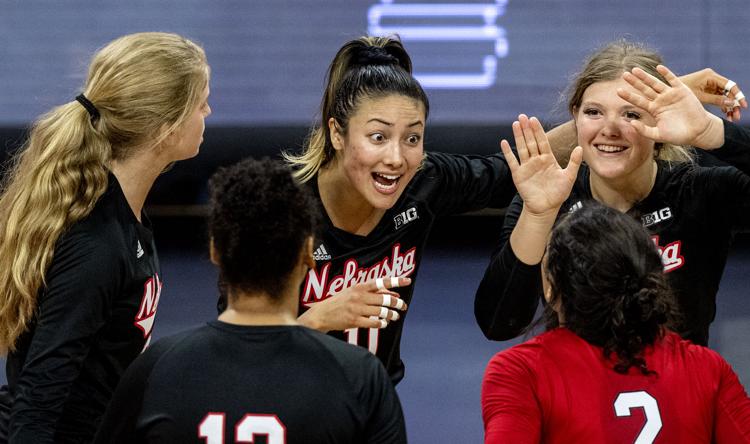 Loyola Marymount vs. Nebraska, 9.14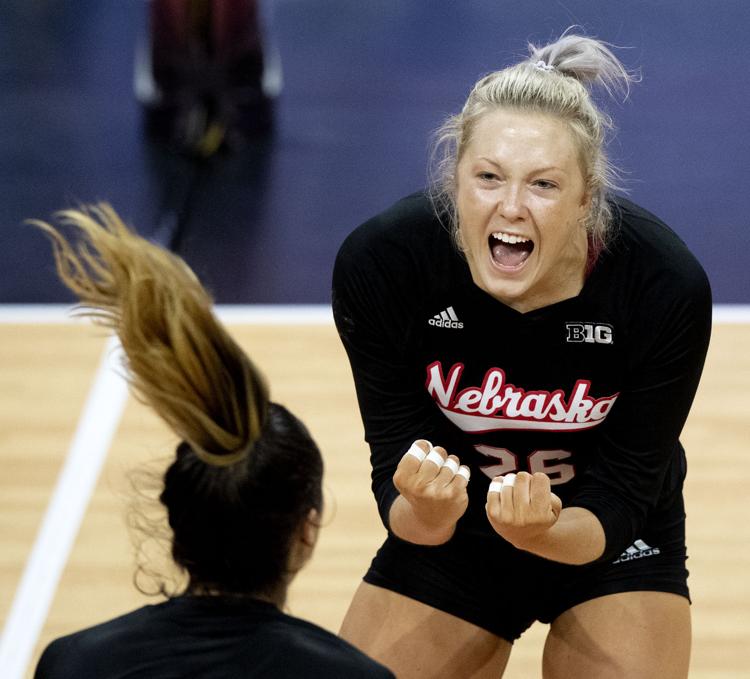 Loyola Marymount vs. Nebraska, 9.14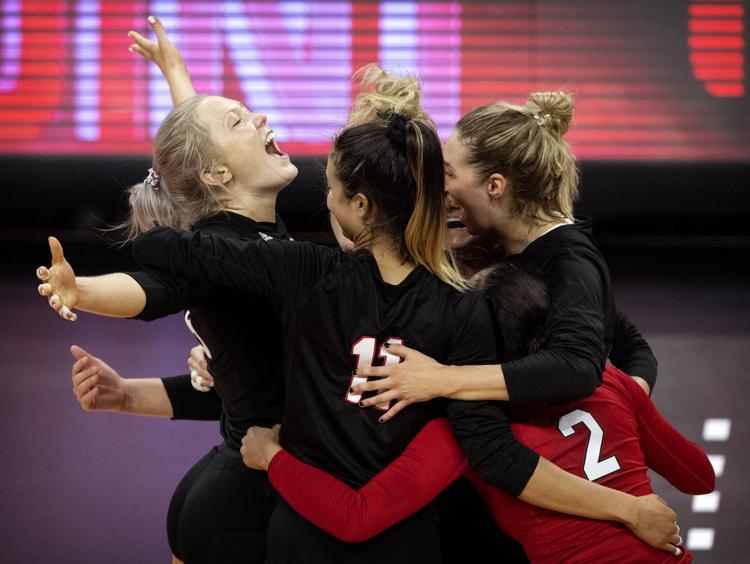 Loyola Marymount vs. Nebraska, 9.14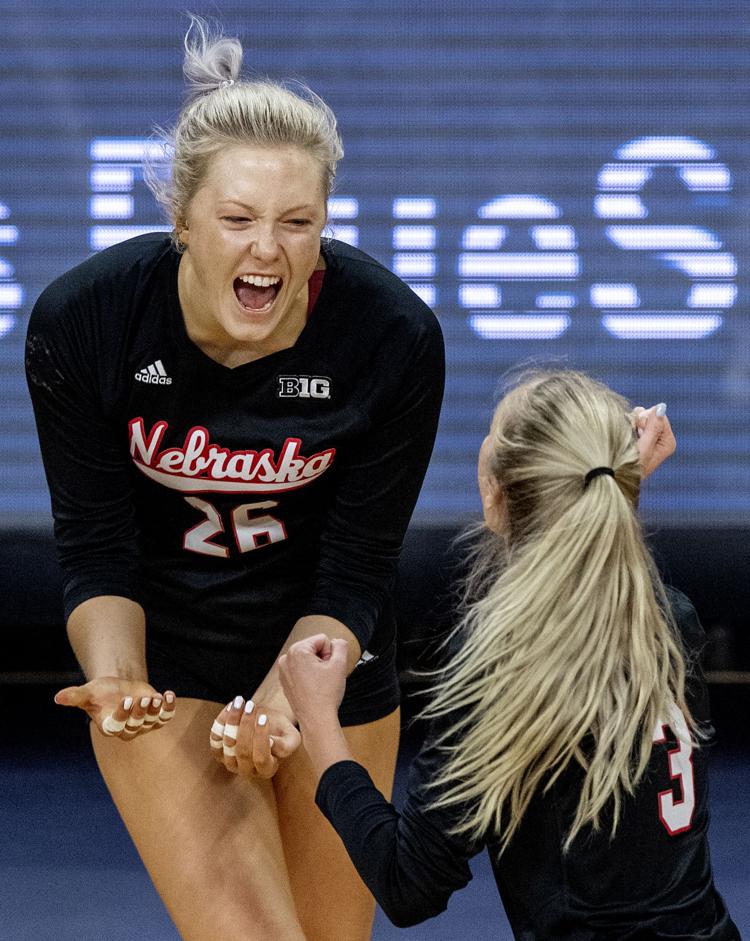 Loyola Marymount vs. Nebraska, 9.14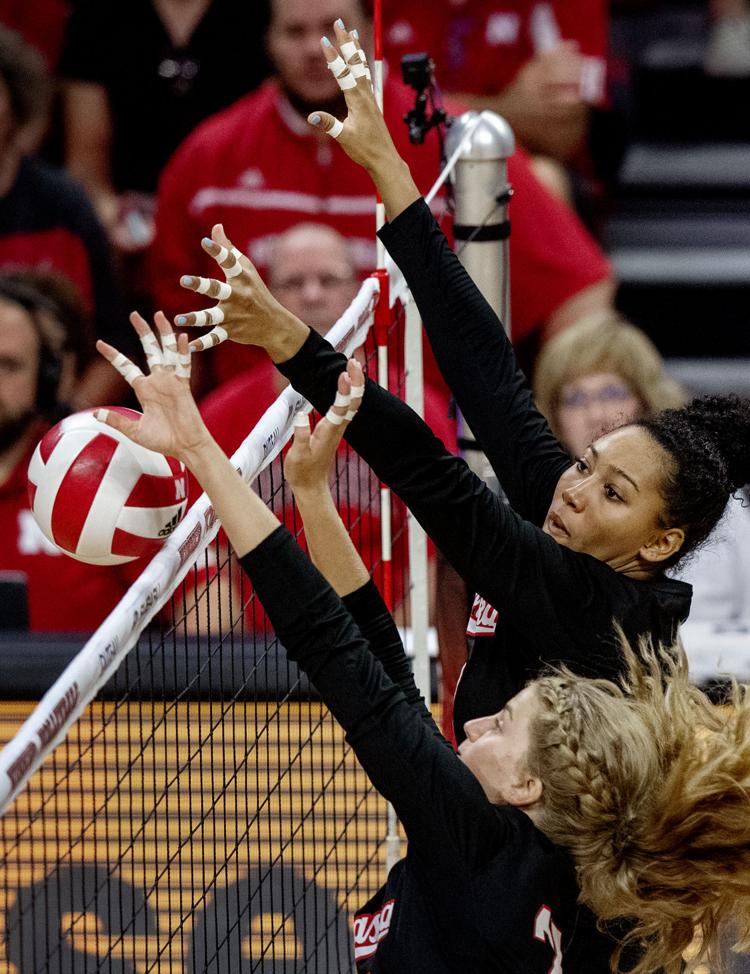 Loyola Marymount vs. Nebraska, 9.14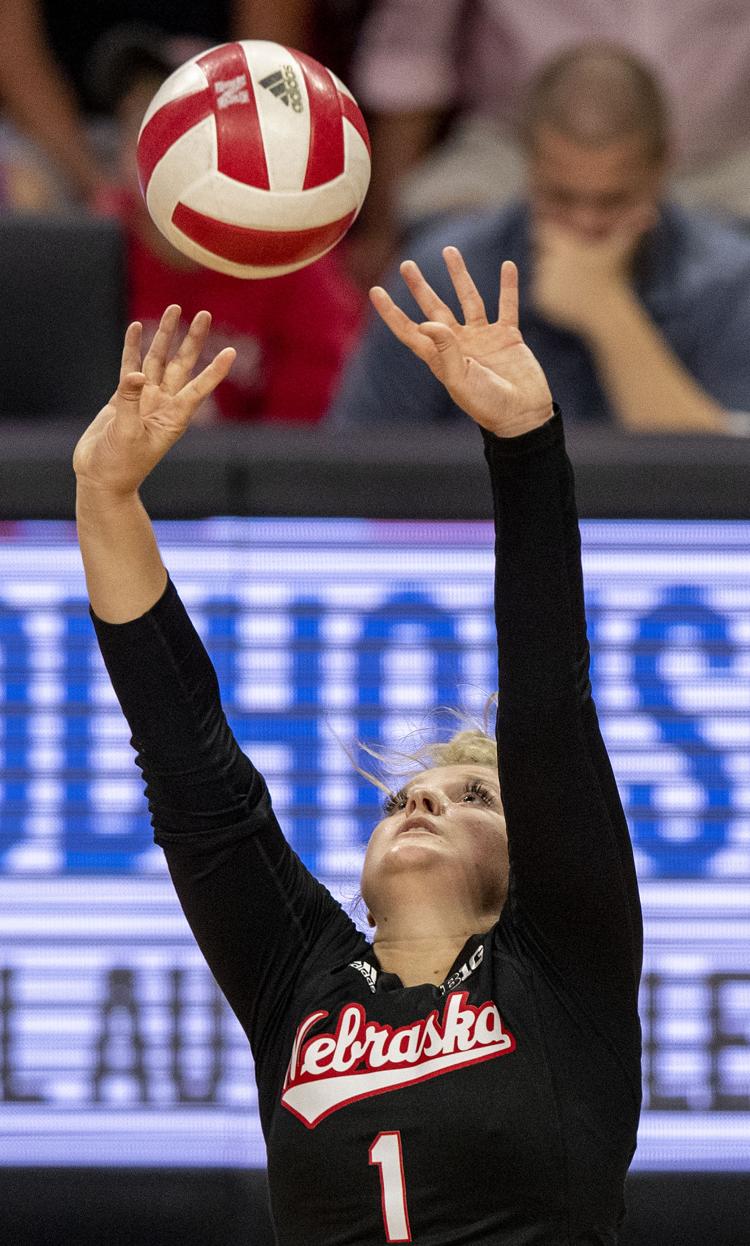 Loyola Marymount vs. Nebraska, 9.14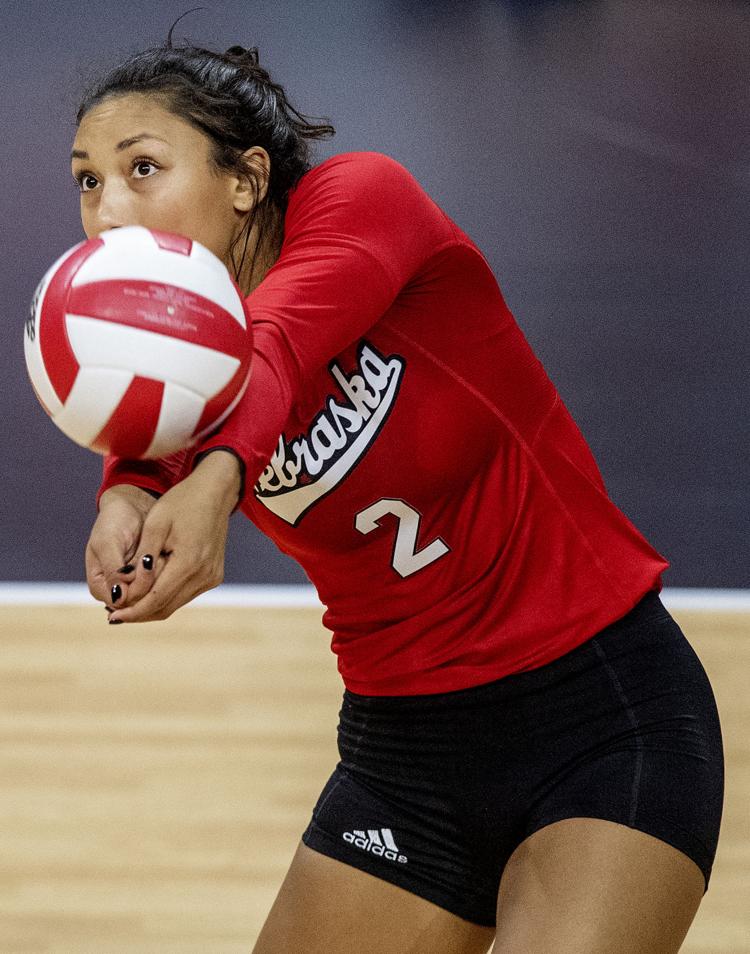 Loyola Marymount vs. Nebraska, 9.14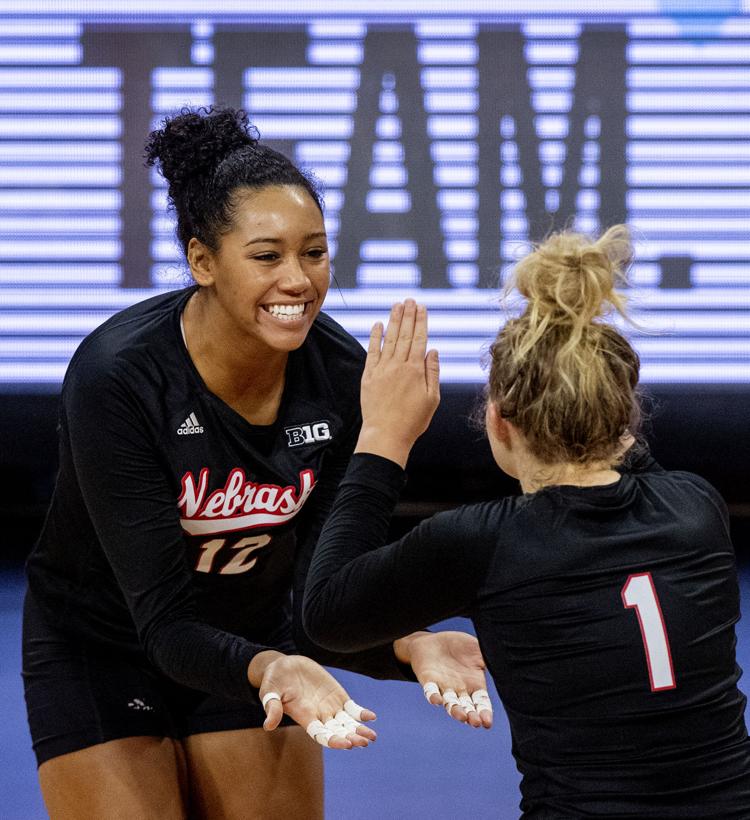 Loyola Marymount vs. Nebraska, 9.14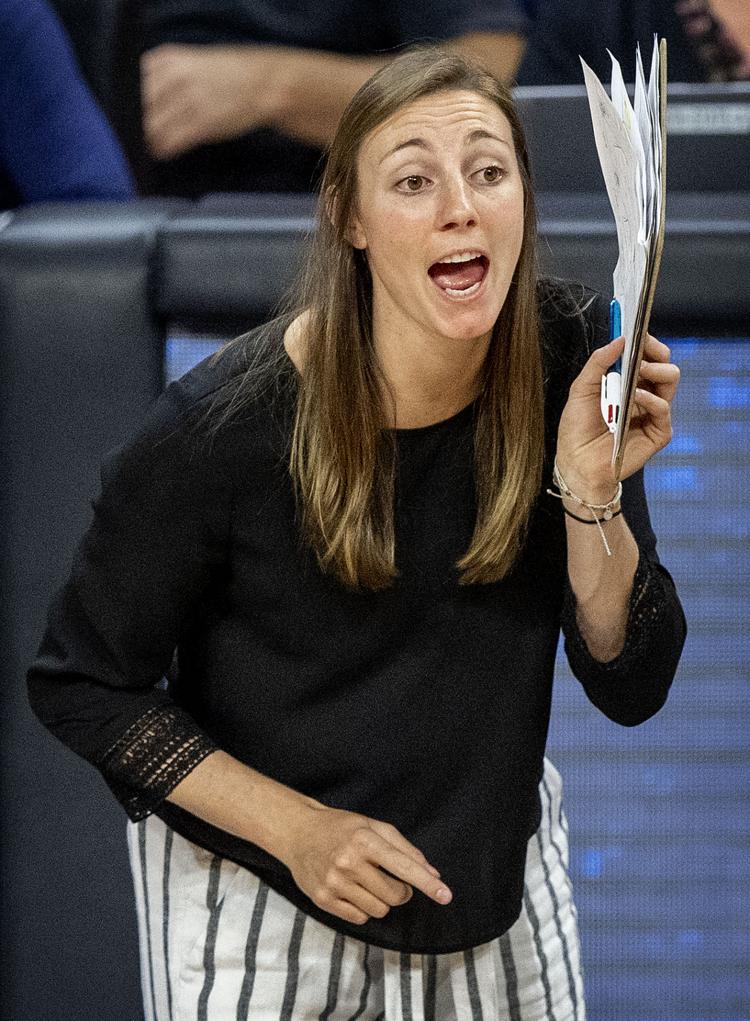 Loyola Marymount vs. Nebraska, 9.14